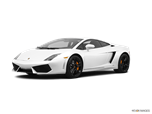 Lamborghini is marking time until a new car replaces the Gallardo next year. The LP560-4 models get a new array of vents and dividers in front, an enlarged air outlet in back and new wheels. Two LP570-4 Edizione Tecnica models are added, the Superleggera coupe and Spyder Performante.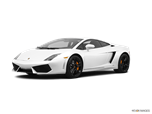 Lamborghini continues to roll out special, limited-edition Gallardo models to keep up showroom interest. For 2012, the Gallardo LP550-2 Bicolore (2-tone paint) and the race-inspired LP570-4 Super Trofeo Stradale coupes are new.
About Lamborghini Gallardo
Like cannoli, Lamborghini Gallardos come in a lot of flavors and cheeses. The Gallardo is by far the best-selling Lamborghini series, available as a mid-engine coupe and Spyder (convertible) with rear-drive (RWD) or all-wheel drive (AWD). Decoding the Gallardo engine nomenclature, the LP550 gets a 542-horsepower V10, LP560 upgrades tuning to a 552-horsepower V10, and the LP570 tops out with a 562-horsepower version of the V10. This is the Lamborghini you can drive to work during the week and at the track on weekends. The bodywork is angular and angry, the V10's song wickedly enchanting, and the driving experience enthusiastically Italian. It's not as slick as a Ferrari 458 Italia, as Bauhaus as an Audi R8 or as lux as a Mercedes-Benz SLS AMG, but its unadulterated emotional appeal cannot be denied.