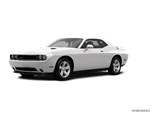 Available in a variety of trims including the newer Rallye Redline, the Challenger coupe carries over mostly unchanged for 2013. New exterior colors are available, and improvements have been made to the optional Garmin navigation system. SRT8 392 models have selectable suspension settings and standard launch control for maximizing acceleration.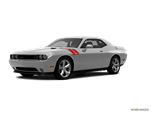 Along with new trim designations, the 2012 Dodge Challenger gains some new optional features including a 900-watt, 18-speaker Harman/Kardon audio system, and zinc steering-wheel paddle shifters on SXT Plus and R/T. The SRT8 392 trim gains a new 2-mode adjustable suspension-damping system and an available heated steering wheel.

About Dodge Challenger
The 1960s gave birth to two automotive legends: The Ford Mustang and Chevrolet Camaro. Known as pony cars, the two came to symbolize a new era in automotive lore, which allowed these compact yet powerful performance machines to sell in droves. Not to be sidelined, Chrysler Corporation introduced its own pony car, the Dodge Challenger, in 1970. Unfortunately, the pony car era had seen its heyday and by 1974 declining sales brought an end to the mighty Dodge. In the wake of a muscle and pony car revival, the 2010 Challenger picks up where the original left off, with clearly recognizable Challenger DNA, a HEMI engine and relatively affordable price. Unlike the first Challenger, however, today's car features a modern suspension, traction and stability controls and reliable anti-lock disc brakes actually capable of controlling the car's immense power.