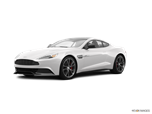 The 2015 Aston Martin Vanquish's V12 has been updated to increase power while reducing emissions and improving fuel economy. Also, last year's 6-speed automated manual transmission has been replaced by an 8-speed automatic.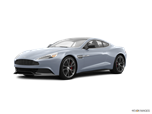 New for 2014 is the addition of the Vanquish Volante convertible model.
About Aston Martin Vanquish
The 2015 Aston Martin Vanquish is special for many more reasons than the $300,000 price of entry. This rare bird turns heads two ways: Its 568-horsepower V12 has a growl that echoes off canyon walls, yet the body's curves are so beautiful and so unique, even if you don't hear the engine, you'll still be tempted to stare. The Vanquish is sold as a coupe and a convertible – called Volante – and is incredibly quick, yet its suspension makes sure you stay comfortable while enjoying high-performance motoring and the craftsmanship inherent in the Vanquish. Elite competition includes the Mercedes-Benz SLS AMG GT, Ferrari F12 Berlinetta and Bentley Continental GT Speed, but the Vanquish has that enviable combination of stately elegance, effortless power and composed confidence.
View
Aston Martin Vanquish vehicles for sale
near you.