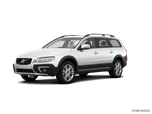 Changes to the 2016 Volvo XC70 are few but significant. New standard features include 18-inch wheels and heated front seats. The turbocharged 3.0-liter and normally aspirated 3.2-liter engines have been discontinued, replaced by the 2.5-liter turbocharged 5-cylinder from the XC60.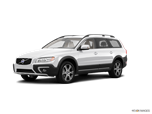 The big news for the 2015 XC70 is the addition of a powerful yet efficient 4-cylinder engine/8-speed transmission setup that can be had instead of the wagon's 6-cylinder/6-speed offerings. Other changes include a standard power-operated passenger seat, and all-wheel drive as standard on 3.2-liter 6-cylinder models.
About Volvo XC70
Although many feel the station wagon no longer has a place in the hearts and minds of today's active young go-getters, the 2016 Volvo XC70 proves otherwise. More upscale and roomier than the Subaru Outback, the XC70 is less about rugged off-road adventures and more about tackling deep snow or dusty trails on the way to some pampered outdoor retreat. Unlike the Outback and Audi Allroad, the XC70 offers a choice between front- or all-wheel drive (FWD, AWD), and its price falls comfortably in between the two competitors. With its car-like driving manners, roomy cargo hold and Scandinavian-inspired styling, Volvo's XC70 for 2016 should appeal to families and singles whose priorities revolve around safety, reliability and established luxury-car credentials.