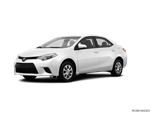 Toyota portrays the Corolla as all-new for 2014.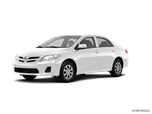 The 2013 Toyota Corolla gets a mild restyle of the grille (thin chrome strips) and some shuffling of equipment packages. It is offered in the same three trim levels: Base L, mid-level LE and top-line S.

About Toyota Corolla
Toyota argues that the Toyota Corolla is all-new for 2014, but that's a mixed truth. With roomy seating for five, the front-wheel-drive 4-door looks all-new, and its interior is certainly newer and nicer than ever. But the mechanicals include the Corolla's tried-and-true 1.8-liter 4-cylinder engine and the true-but-tired twist-beam axle rear-suspension setup, both deeply refined but neither revolutionized. Competitors like the segment-leading Honda Civic, the Ford Focus and the new Mazda3 all have something tempting to lure compact-sedan buyers away from a Corolla – even an all-new one – but none of them can match the no surprises, bread-and-butter goodness of a Toyota Corolla.