Changes for the 2016 Subaru BRZ are few and all inside, with a new Starlink Multimedia System with a 6.2-inch touch display that includes a vast host of informational, entertainment and cyber-connection functions. There is also Series.HyperBlue, basically a snazzy trim package, of which Subaru will build just 500.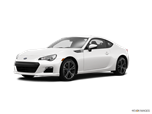 The 2015 Subaru BRZ gets new shock absorbers this year to help smooth the ride, but without hurting handling. A limited special edition called "Series.Blue" is also available, featuring aerodynamic enhancements and unique paint colors.
About Subaru BRZ
The 2016 Subaru BRZ fits precisely the time-honored formula for that perfect little jewel of a sports car: light weight, rear-wheel drive, low center of gravity, perky performance, affordable price, a suspension that sends the tires to reach out and shake hands with the pavement. The BRZ is for what happens between Point A and Point B. This is a sports car you drive every day; weekdays to work, Saturdays at the track, Sundays in the mountains. It carves corners like a paring knife, the engine jumps like popcorn on a skillet, understanding it requires experiencing it. Competitors in this price range? Mazda Miata and what else? Others are faster but cumbersome. Ultimate speed is not the point. Drive it; you'll know what we mean.
View
Subaru vehicles for sale
near you.