Recommended Shopping Lists: Small Cars
Small Cars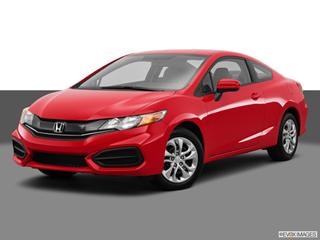 The Civic is known for its high resale value, reliability and great gas mileage. Add to that a refined passenger cabin and you can see why it's one of the best-selling vehicles in the country.
MSRP: $18,980
Fair Purchase Price: $18,230
Quick Links
View other Recommended Shopping Lists:
All vehicles are listed by their Fair Purchase Price, the amount consumers typically paid for this vehicle based on actual new-vehicle transactions during the week of 3/14/2014-3/20/2014. Fair Purchase Prices are updated weekly on kbb.com. Adding optional equipment at the time of purchase will increase the price of the vehicle.