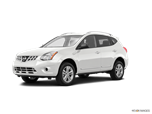 Though similar in name to its newer counterpart, the 2015 Nissan Rogue Select is a carryover version of the previous-generation Rogue. Aimed at buyers seeking low cost vs. lots of features, the Rogue Select comes in just one trim level and a choice of front-wheel drive or all-wheel drive.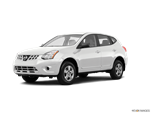 The 2014 Nissan Rogue Select gets a new name, but retains the previous Rogue's body, interior and drivetrain. Offered as an entry -level SUV, the Rogue Select comes with only one option package and a choice between front-wheel drive and all-wheel drive.
About Nissan Rogue Select
The 2015 Rogue Select is a carryover version of the previous-generation model. Though Nissan introduced an all-new Rogue two years ago that offers improved fuel economy, more amenities and fresher design, the brand continues to sell this older-style for one major reason: pricing. With a starting cost around $21,000, the Rogue Select is nearly $3,000 below its newer sibling. This pricing strategy also enables the Rogue Select to undercut compact SUV rivals such as the Honda CR-V, Toyota RAV4 and even the Hyundai Tucson. Essentially an older Rogue, the Select is still a comfortable and practical vehicle that's easy to drive. Options are limited on the Rogue Select, but it does come standard with an automatic transmission and is available with all-wheel drive for better traction.
View
Nissan Rogue Select vehicles for sale
near you.