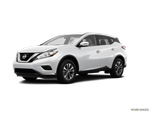 The 3rd-generation Murano is all-new for the 2015 model year, including its dramatically styled exterior and a thoughtfully executed interior. The 3.5-liter V6 engine is carried over but substantially revamped.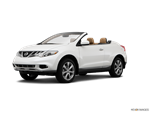 Aside from a CrossCabriolet price reduction, the Murano is basically unchanged for 2014. Muranos with a tinted bronze exterior finish offer a new black interior option, and the CrossCabriolet adds new colors and a new 20-inch aluminum-alloy wheel.
About Nissan Murano
The 2015 Nissan Murano is not so much an SUV as it is a rolling "social lounge," designed to tote two empty-nester couples in style and comfort. As such, the new Murano continues in the tradition of the 1st-generation Murano, the vehicle that brought urban style to what were then referred to as "sport-utilities." Available in both front-wheel-drive (FWD) and all-wheel-drive (AWD) configurations, the dramatically shaped and luxuriously appointed 3rd-gen Murano has been completely redesigned for the 2015 model year with an eye on stealing the thunder of luxury crossover SUVs like the Lexus RX and BMW X5, while being priced like a Ford Edge. Our more "mature" (read "older") testers found the Murano a vehicle they enjoyed driving day-in and day-out.