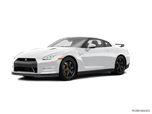 In a bid to make the GT-R's cabin feel quieter, 2015 models receive Bose Active Noise Cancellation. Also new are multi-LED headlights and new circular taillight treatment. The new, range-topping NISMO edition packs 600 horsepower, a stiffer rear anti-roll bar and race-tuned suspension.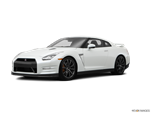 Last year, Nissan boosted the GT-R's horsepower to 545. For 2014, that max-output spec remains unchanged even though new fuel injectors quicken throttle response. A new limited-availability (150 for the U.S.) Track Edition model deletes the rear seat for weight savings and fits stiffer springs with Bilstein DampTronic gas-pressure shocks.

About Nissan GT-R
If there's such a thing as a supercar for the budget-conscious, the 2015 Nissan GT-R is it. While it's no longer quite the deal it once was, the $103,000 and up GT-R has the performance chops to pace or even pounce exotic cars such as Lamborghinis, Ferraris and Maseratis that can cost twice as much. Though it wears a mainstream badge, the GT-R is endowed with racecar technology and a phenomenal engine. A performance-tuned all-wheel-drive system enables the GT-R to have gargantuan grip, while its 545-horsepower V6 has the power to pin you and up to three passengers to your seats. For enthusiasts who somehow need even more, a 600-horsepower, track-oriented NISMO edition joins the GT-R lineup for 2015.