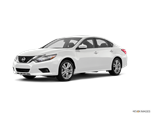 The Altima sedan undergoes a substantial mid-cycle refresh for 2016, with new sheet metal for the hood and fenders, redesigned headlights, new taillight design and an updated interior. Active grille shutters enhance fuel efficiency, and gee-whiz safety features are also available. The sporty Altima SR is a new trim.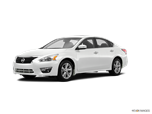 Introduced last year, Nissan has expanded the availability of its apps-driven infotainment system known as NissanConnect, making it standard equipment on Altima SV and SL models. The V6 also gets a one-mpg bump in fuel economy.
About Nissan Altima
Being one of the best-selling vehicles in one of the best-selling segments – midsize sedans – can be a double-edged sword. It's great to be a leader, but the pressure is always on to outdo your rivals. Amid this scenario, the 2016 Nissan Altima continues to command respect for its comfort, spaciousness and efficiency. Thanks to a significant update inside and out, the latest Altima remains competitive with stalwarts such as the Honda Accord and Toyota Camry, as well as ever-better players like the Hyundai Sonata and Kia Optima. The new, sportier Altima SR trim that is available with both 4- or 6-cylinder variants should also help Nissan's midsize sedan by widening its appeal.