2015 Brand Image Awards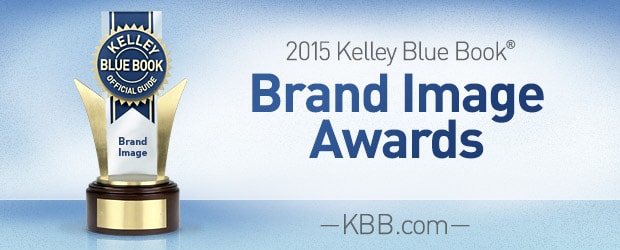 About the Brand Image Awards
From laundry detergent to designer handbags, a strong brand is a powerful thing. And it's truer in the car market than almost any other.
So every year the Kelley Blue Book Market Intelligence team tracks consumers' brand perceptions with its Brand Watch study. And every year we leverage the results of that study in presenting the Kelley Blue Book Brand Image Awards, highlighting the standout brands in a variety of categories including Most Trusted Brand, Best Performance Brand and more. More accurate than a moment-in-time survey, this year the ongoing Brand Watch study tapped the sentiments of more than 12,000 in-market new-vehicle shoppers doing their research at KBB.com.
Best Brands
The Brand Image Awards comprise 13 winners across seven categories, recognizing automakers' outstanding achievements in creating and maintaining brands that engender enthusiasm among new-vehicle buyers. The trophies are presented to the winning automakers on the floor of the New York Auto Show.
And with that, let's meet the Brand Image Award winners of 2015, starting strong with the two Best Overall Brand awards.