2014 Brand Image Awards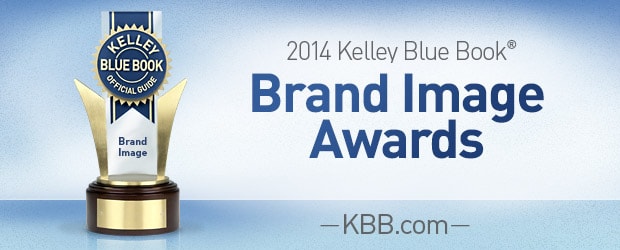 About the Brand Image Awards
The numbers have been tallied, and the results are in. Here are your picks for the seventh annual Brand Image Awards, based on Kelley Blue Book's Brand Watch study, for automakers that rise above the rest in a variety of categories. These awards recognize what shoppers who visit KBB.com perceive to be the most outstanding automakers. Take a look at all of the categories, and see which automakers have won for this year's Most Trusted Brand, Best Performance Brand, Best Value Brand, Most Refined Brand, and more. They are divided into luxury and non-luxury, with 13 total categories.
This isn't just a quick poll or online survey based on how someone feels at that moment. These awards are given based on extensive research gathered throughout the year. The key research vehicle for the Brand Image Awards, Kelley Blue Book Market Intelligence's Brand Watch study, is an online study that taps into more than 12,000 in-market new-vehicle shoppers annually who do their research at KBB.com. Representing the combined wisdom of the American car-buying public, the Kelley Blue Book Brand Image Awards recognize automakers' outstanding achievements in creating and maintaining brand attributes that engender enthusiasm among new-vehicle buyers.
Best Brands
With 13 Brand Image Awards handed out across seven distinct categories, our annual list includes brand guidance for just about every type of car buyer, from performance seekers to value shoppers.
And with that, let's meet the Brand Image Award winners of 2014, starting strong with the two Best Overall Brand awards.