2018 Best Resale Value Awards: Mid-Size SUV/Crossover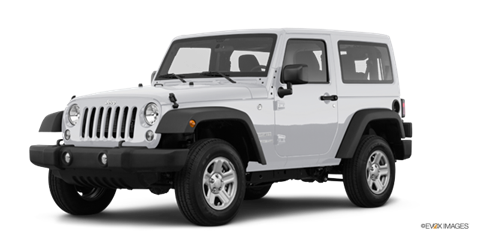 As with its 2-door counterpart, the Jeep Wrangler Unlimited is on the cusp of an all-new generation. And like the standard Wrangler, this longer, roomier 4-door version known as the Wrangler Unlimited has class-leading resale value even in the last year of its current generation.
Where the 2-door Wrangler's roots date to World War II, the larger 4-door Jeep Wrangler Unlimited is much younger, debuting just 11 years ago. Its success was immediate, and for good reason. It offered the extra room and utility many Wrangler buyers wanted, all without compromising its core value of rugged off-road ability.
As with the standard Wrangler -- itself a Best Resale Value Award winner in the compact SUV class -- the Jeep Wrangler Unlimited isn't your average utility vehicle. Whereas most midsize SUVs are based on midsize sedans and favor comfort and fuel efficiency over off-road performance, the Wrangler Unlimited is tough to its core and makes no apologies about it. Far more at home in Moab than at the mall, the Wrangler Unlimited is literally built for the wild, with standard hardware that includes a truck-like chassis, solid axles and a true 4-wheel-drive system with high- and low-range gearing.
The Wrangler Unlimited JK's abilities have earned it legions of loyalists and has enabled it to hold its value exceptionally well. As the all-new Wrangler Unlimited readies itself, we expect the new JL model to pick up where this version leaves off. We've already sampled its off-road abilities, and our number-crunchers predict the new Wrangler Unlimited, like this current one, will boast eye-popping resale value.
---

Resale Value
at 36 months:

65.8%

at 60 months:

54.2%
The Toyota 4Runner also stands out as a truck-based SUV that's tough as nails. Its reliability is legendary, as is its remarkable resale value.
---

Resale Value
at 36 months:

58.6%

at 60 months:

45.8%
The Toyota Highlander 3-row crossover is a favorite for families. In addition to its laudable safety features, the Highlander is notable for holding its value.
---
Other Category Winners
Best Mid-Size SUV/Crossover