2019 Best Resale Value Awards: Luxury Mid-Size SUV/Crossover (3-Row)
Best Luxury Mid-Size SUV/Crossover (3-Row): 2019 Lexus GX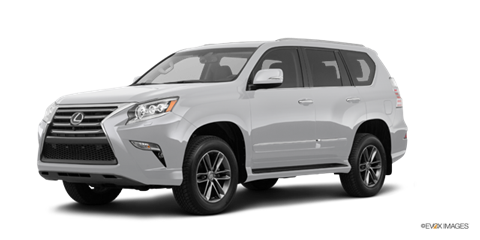 The proliferation of luxury SUVs and crossovers has resulted in creating new categories. In this case, we've split the Midsize Luxury segments into two: one for 3-row and the other for 2-row models. In the 3-row category, the 2019 Lexus GX 460 tops the list for retained value, thanks to its solid construction, roomy interior and V8 power.
The GX uses traditional body-on-frame construction which, when combined with its 301-horsepower V8 engine, gives it great off-road and towing capabilities. This is an upscale SUV capable of getting down and dirty and yet can deliver up to seven passengers to the country club in style.
Base GX 460 models clock in at about $53,000 and deliver a high level of standard equipment, including wood trim, 10-way-power front seats, dual-zone climate control, rearview camera, power moonroof, and power-operated tilt/telescoping steering wheel. For just $4,000 more, the Premium package delivers leather upholstery, 3-zone climate control, mahogany trim, and park assist, all of which sees a return in resale value. You can also go all-in on the Luxury model to add captain's chair second-row seating, adaptive suspension, a power-folding third row, and premium audio for about $65,000.
No matter which trim level you choose, Lexus has a tremendous track record in delivering high value at trade-in time and the GX is no exception. If you're looking to ride in the lap of luxury and have the ability to go anywhere or do anything, the 2019 Lexus GX 460 should be on your shopping list.
---

Resale Value
at 36 months:

56.8%

at 60 months:

37.0%
Exceptional safety, 7-passenger capability and leading-edge powertrains -- including a plug-in hybrid setup -- contribute to the high resale value of the 2019 Volvo XC90.
---

Resale Value
at 36 months:

48.0%

at 60 months:

36.0%
Last year's redesign of the Buick Enclave has given this crossover SUV a renewed sense of style that, along with its quiet cabin, makes it a strong entry in the segment.
---
Other Category Winners
Best Luxury Mid-Size SUV/Crossover (3-Row)