2018 Best Resale Value Awards: High Performance Car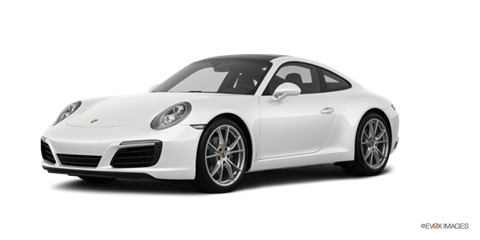 If there was ever a certain bet for a car that was destined to hold its long-term resale value, the Porsche 911 really fills the bill. Long a favorite of well-moneyed collectors and modest dreamers alike, 911s have a long, sporting history of being one of the most desirable automobiles on the planet. The classic, timeless profile alone is enough to add value that never diminishes, even with time.
What makes the 2018 Porsche 911's win significant is that our Best High-Performance Car category has historically been dominated by U.S. cars -- high-test versions of Mustangs, Corvettes and Camaros. This year, however, Porsche's strength in holding its value over time and the fact that this year's fleet of 911 models is the most varied and attractive ever added more wind to the German 2+2 sports car's resale-value sails.
The range of 2018 911s offered staggers reality: 20-plus different model variations in rear-wheel drive and all-wheel drive; seven different 6-cylinder boxer engine choices ranging from a way-more-than-respectable 370-horsepower 3.0-liter to a beastly exciting twin-turbocharged 3.8-liter that puts out 700 horsepower and a superbike 0-60-mph time of 2.7 seconds. Likewise, the pricing spread is nothing short of panoramic, stretching from around $90,000 at the bottom end (!?) to almost $300,000 at the top. Then it's time to start adding options.
So why the Best Resale Value Award? Simple: eternal lust with excellent justification. As we said in our Expert Review, "The 2018 Porsche 911 is fast enough to get you arrested anywhere in the world, but comfortable enough to be driven every single day."
---

Resale Value
at 36 months:

59.0%

at 60 months:

40.0%
The dreams of muscle car collectors and hardcore Ford fans will keep the Ford Mustang Shelby GT350's resale values healthy for years to come.
---

Resale Value
at 36 months:

54.5%

at 60 months:

39.3%
The SRT8, Hellcat and Scat Pack variations of the 2018 Dodge Charger testify that super curb appeal and scary-good high-performance translate to strong resale value.
---
Other Category Winners
Best High Performance Car