2011 Best Resale Value Awards
by
KBB.com Editors
|
November 16, 2010 8:44 AM
Everyone knows that to get a good deal on a new car, you have to negotiate a good price and secure a good financing rate. Fewer buyers consider predicted resale value in the quest to get the most for their money, but a $25,000 new car with strong resale value can actually cost less over a short three-year ownership cycle than a $20,000 car with poor resale value. The car you choose can be more important than the terms you negotiate.
The annual Kelley Blue Book Best Resale Value Awards recognize automakers' outstanding achievements in producing new vehicles that best maintain their appeal after five years of ownership. Check out the overall champions here, then find out which cars took top resale honors in the segments you're shopping.
When you're done with the 2011 Best Resale Value Awards, take a look at the new cars unveiled at the 2010 Los Angeles Auto Show.
2011 Best Brand: Subaru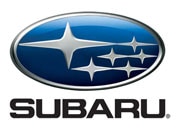 For many, Subaru is synonymous with all-wheel drive. A smaller group instantly equates the automaker with rally racing and performance. And for a surprising number of people we talk with, any mention of Subaru still conjures the iconic BRAT introduced in the late seventies. Very few, though, associate the automaker with excellent resale value. But this year Subaru tops Honda, Toyota and other usual suspects as our 2011 Best Resale Value Award recipient for best brand. How so? A styling renaissance is putting the vehicles on more shoppers' radars, and what they're discovering are cars and crossovers that are just plain nicer and better-built than they've long thought. Subaru and its symmetrical all-wheel drive are still extra popular in the white and wet parts of the country, but the secret is slipping out and more people are taking notice of a gem they may have overlooked since the BRAT went bye-bye in 1987.
2011 Best Luxury Brand: BMW
BMW cars and crossovers appeal to used-car buyers for the same reasons they appeal to new buyers: performance, style, luxury, a respected badge, or any combination thereof. Performance purists will talk of driving feel and the famed inline-six engines. Fans of BMW style will throw around terms such as angel eye headlights, flame surfacing (maybe) and the Hofmeister kink. Luxury buyers might be inclined to call out the historically outstanding seats. And more than a few buyers we know aspired to drive a BMW simply because it's a BMW. Where it all comes together for excellent resale value is the fact that a used BMW is just as fun, fashionable, comfortable and prestigious as a new one.
>NEXT: Check out the 2011 Best Resale Value Award category winners or see some of the potential future winners unveiled at the 2010 Los Angeles Auto Show.