2019 5-Year Cost to Own Awards: Best Subcompact SUV/Crossover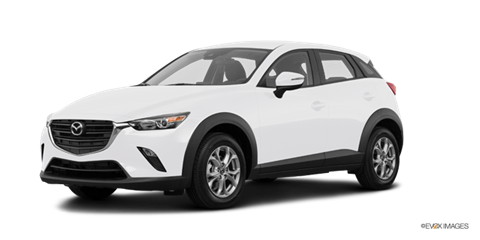 The Mazda CX-3 is the smallest crossover SUV from the Japanese brand, but it is packed with what we'll call "Mazda-ness." By that we mean it's highly styled inside and out, and is easily one of the most fun-to-drive subcompact SUVs in its class. What else would you expect from the brand that gave us the Miata? But sleek design and agile handling aren't the 2019 Mazda CX-3's only talents. It's also a champion when it comes to its 5-year ownership costs.
The CX-3's segment-leading long-term value begins with a base price just over $20,000 and extends to its above-average resale value. Then there's its frugalness with fuel. The Mazda CX-3 returns up to 34 mpg in front-wheel-drive form, and still manages an impressive 32 mpg if you opt for all-wheel drive.
Thankfully that efficiency and appealing entry price don't get in the way of the inherent athleticism we've come to admire in Mazdas. The CX-3's 148-horsepower engine isn't the most powerful in the segment, but this small crossover manages to the make the most of what it's got. And when the road twists and turns, the 2019 Mazda CX-3 is among the few SUVs that will make you want to speed up, not slow down. As we note in our full review of this Mazda crossover, "the CX-3 remains one of the most engaging choices among its peers, thanks to a rare athletic quality in the chassis and an equally exceptional classiness to the cabin."
Add it all up, and the Mazda CX-3 is the rare SUV that combines style, athleticism and exceptional long-term ownership costs.
---
5-Year Cost to Own:
$31,790
as of January 1, 2019
Brand new for 2019, the Nissan Kicks subcompact SUV is at once frugal and practical yet boasts a fiercely independent attitude.
---

5-Year Cost to Own:
$32,265
as of January 1, 2019
The benchmark for utility and bigger-than-you-think interior room among small crossovers, the Honda HR-V also remains a stellar long-term value.
---
Other Category Winners