2018 5-Year Cost to Own Awards: Best Mid-Size SUV/Crossover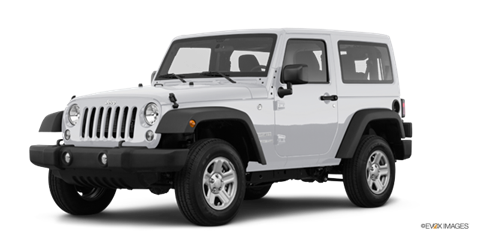 The Jeep Wrangler Unlimited is the four-door version of Jeep's venerable off-roader, and it shares the more traditional two-door version's attractive pricing and excellent resale value. This is the fourth year in a row the longer Wrangler has claimed king-of-the-hill honors in our 5-Year Cost to Own Awards, and there's a strong chance it's about to become an even better long-term value: Jeep is launching the first all-new Wrangler in more than a decade.
Here's how we summed up the current-generation Wrangler in our most recent review: "The Jeep Wrangler is an authentic American original. For its loyalists it's nothing short of Old Glory with 4-wheel drive. Still true to its original concept after 75 years, the Jeep Wrangler continues to deliver exceptional off-road capability with ever-increasing amounts of on-road civility in an affordable package. The result is a vehicle that can be used in the city during the week and abused in the country on the weekends."
But as we said, the Wrangler is about to get better. Here's a sneak peek, from our first review of the next-gen model: "The new 2018 Jeep Wrangler successfully blends modern technology with one of the most iconic SUVs to ever travel our roads. The new Wrangler and Wrangler 4-door (which gained fame as the Wrangler Unlimited) retain their immediately recognizable design, yet manage to be all-new underneath, with new engines, drivetrains, interiors, technology, and everything else that comes with it. It is arguably the most significant update ever to this most classic Jeep, but all done without sacrificing one bit of the Jeep Wrangler's essential character trait: its ability to conquer any terrain, at any time."
We see more awards in the Wrangler's future.
---

5-Year Cost to Own:
$38,424
as of December 31, 2017
The
Mitsubishi Outlander
is one of the most affordable three-row vehicles on the market and boasts one of the industry's best warranties.
---

5-Year Cost to Own:
$38,991
as of December 31, 2017
Mixing a long list of features, low cost to own, and exceptional warranty coverage, the
Hyundai Santa Fe Sport
delivers multifaceted value.
---
Other Category Winners
Best Mid-Size SUV/Crossover