2018 5-Year Cost to Own Awards: Best Luxury Car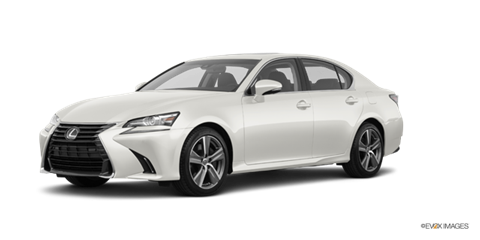 It's hard to justify buying a luxury car as a rational choice. However, thanks in part to its excellent 5-Year Cost to Own, the Lexus GS lets you indulge your extravagant side without antagonizing your inner accountant.
The award-winning 5-Year Cost to Own costs are only part of the rational thinking. Lexus has a longstanding and well-deserved reputation for reliability, quality, craftsmanship, luxury features, and long-term durability. In fact, all of those help factor into the historically high resale value, which in turn helps the Lexus GS long-term ownership costs.
But the luxury side will have you ignoring those traits and just concentrating on the opulence. The interior features soft leather on comfortable seats, a cleanly laid out interior with easy-to-use controls, excellent audio options, and the kind of ride quality and at-speed silence that are all part of the reason buyers choose high-end luxury sedans in the first place. Recent styling changes have amped up the exterior's expressiveness, giving the Lexus GS a look that turns heads in a most approving way.
Drivers will definitely approve of the underhood options. There's the standard 241-horsepower turbocharged 4-cylinder, or the 3.5-liter V6, both of which come mated to a smooth-shifting 8-speed automatic transmission. The F Sport package sharpens the handling of those models with more aggressive tires and suspension settings. A hybrid offers more horsepower and fuel economy of up to 31 mpg. If you're an enthusiast and want to run with the big boys from BMW and Mercedes-Benz, the Lexus GS F has you covered with a 467-horsepower V8, quick-shifting 8-speed automatic, and adjustable driving modes to take the most advantage. Just like you'll take advantage of its excellent ownership costs.
---

5-Year Cost to Own:
$65,727
as of December 31, 2017
The Cadillac XTS offers up a high-tech driving experience that eschews razor-sharp handling in favor of a roomy interior and comfortable ride.
---

5-Year Cost to Own:
$65,995
as of December 31, 2017
Timelessly classy styling, advanced technology, and all-wheel drive are hallmarks of the Audi A6 sedan, along with its excellent ownership costs.
---
Other Category Winners