2018 5-Year Cost to Own Awards: Best High-End Luxury Car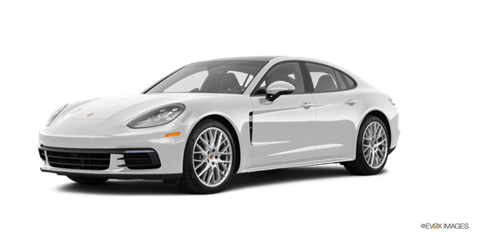 With every new model that comes along, we've consistently concluded that the Porsche Panamera is a pretty fantastic car to drive. As the winner of our 5-Year Cost to Own award for High-End Luxury Cars, it turns out it's a pretty fantastic car to own, too.
The Panamera's strengths start with the styling. While the first Panamera looked awkward, this second-generation Porsche Panamera evolved into a uniquely beautiful car, something that goes double for the new Sport Turismo wagon. The wagon can seat five, there's a ton of cargo space in both models, and you can equip the Panamera to drive its four wheels with engines ranging from a turbocharged V6 up through a turbocharged V8 plug-in hybrid making an incredible 680 horsepower. It's packed with all the technology you could hope for and then some, and being a Porsche, it's almost infinitely customizable through the options sheet.
Inside you'll find a supremely luxurious and comfortable space for four, with an added seat for a fifth in Sport Turismo models. Premium materials are standard, even nicer surfaces are options, and technology options range from audio system upgrades to active safety technology to high-tech systems geared toward making the Panamera even more exciting to drive.
That's because, sedan or not, the Panamera never forgets the crest on its nose. From the base model to the crazy plug-in hybrid to everything in between, the Panamera is one of the finest handling four-doors you could possibly want. Turns out, it comes with the added bonus of being easy to own, too.
---

5-Year Cost to Own:
$101,743
as of December 31, 2017
We called it "the most beautiful car being made today," but the Lexus LC offers a high-tech and comfortable interior and great driving experience, making it much more than just a pretty face.
---

5-Year Cost to Own:
$105,224
as of December 31, 2017
Standard all-wheel drive, handsome styling inside and out, and all the luxury and performance you could want, the Audi A8 also retains among the best ownership costs in the biz.
---
Other Category Winners