2018 5-Year Cost to Own Awards: Best Entry-Level Luxury Car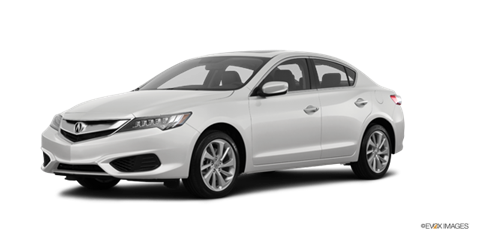 The spirit of the Acura ILX is summed up nicely in our Expert Review of the company's smallest and most affordable sedan: "Acura's unique combination of performance, luxury, technology and affordability is well represented in the ILX sedan. Although [it] is based on the previous-generation Honda Civic, you'd never know it, as the ILX feels like a premium automobile and drives with the vigor we expect from an Acura."
What the Acura ILX has going for it is a dual-fisted grip on cost-to-own value. It starts under $30,000, which already gives it a base $3,000 advantage over competitors like the Audi A3 and Mercedes-Benz CLA. Additionally, the ILX successfully pairs Honda/Acura's reputation for bulletproof product with the inherent ability for Japanese carmakers to keep repair and maintenance costs under better control than their Teutonic counterparts.
Pricing and reliability are steps #1 and #2 toward winning a Kelley Blue Book 5-Year Cost to Own award. Step #3 is strong resale value, which the ILX has, though not as strong as the Germans or Acura's crosstown rivals from Lexus. What it does have is the desirability of affordable elegance combined with a fun-to-drive nature. Primal to the latter is the ILX's 201-horsepower inline-4 mated to an 8-speed dual-clutch automatic transmission, and the physical fitness of its suspension.
Inside, the desirability comes into play. Heated front sport seats drop you into a sublimely quiet cabin, and the driver gets the best seat in the house with an 8-way power seat, push-button start and multi-view backup camera. Automatic dual-zone climate control "reads" the sun's intensity and location to ensure the dual temperature settings. Five years never went so quickly...
---

5-Year Cost to Own:
$45,353
as of December 31, 2017
Ultra-contemporary and elegantly styled, the Buick Regal Sportback presents plenty of drivetrain and premium-equipment variations available at mainstream prices, helping ensure low cost-to-own values.
---

5-Year Cost to Own:
$46,554
as of December 31, 2017
The Mercedes-Benz CLA possesses the gift of being an affordable luxury car that doesn't make you feel like you compromised. And that 3-pointed-star in the grille is just a bonus.
---
Other Category Winners
Best Entry-Level Luxury Car