2018 5-Year Cost to Own Awards: Best Electric Vehicle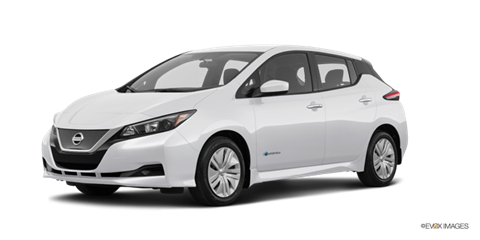 With an all-new version out this year, the Nissan Leaf EV is helping electric cars turn a crucial "acceptance" corner. What Tesla models have -- up to now -- been able to do with image-improvement for electric vehicles, the new Leaf and Chevrolet Bolt are working on doing for the mindset of mainstream car buyers.
The new Leaf's 5-year cost to own strengths are many. Leaf pricing now starts under $30,000 (and that's before you deduct the $7,500 federal EV tax credit) and you get an 8-year/100,000-mile battery warranty. Additional savings also appear in cost advantages shared by all electric cars: much lower maintenance costs and fuel costs that are a fraction of having to pay for gasoline. On the downside of that street, electric cars dramatically lose their resale value over time.
Thanks to a more-powerful 40-kWh battery pack, the Leaf's driving range is improved 40 percent to a peace-of-mind-inducing 150 miles. Bonus: The "instant-on" acceleration that distinguishes electric vehicles is also notably improved. While the new Leaf's exterior looks small-car mainstream, the 5-passenger interior boasts an upgrade in design and materials, highlighted by quality soft-touch surfaces and easy-to-read instrumentation.
On the standard high-tech front, every 2018 Nissan Leaf includes ePedal, a very intuitive system that allows you to lift off the throttle to automatically engage the brakes, helping charge the batteries and allowing you to drive with just the accelerator.
EPedal highlights the value-drive behind Nissan's EV thinking, as we said in our Expert Review: "By giving the car a more conventional look and boosting range to 150 miles, the Leaf is moving into the realm beyond automotive novelty to a practical, alternative-power vehicle."
---

5-Year Cost to Own:
$46,286
as of December 31, 2017
With a full-charge range of 238 miles and class-leading resale value -- plus being nicely equipped and fun to drive -- the Chevrolet Bolt EV deserves your attention.
---

5-Year Cost to Own:
$55,690
as of December 31, 2017
As if being a funky, style-conscious, petite luxury car wasn't enough, the BMW i3 also boasts low cost to own and surprisingly good (for an electric car) resale value.
---
Other Category Winners