2019 5-Year Cost to Own Awards: Best Electric Vehicle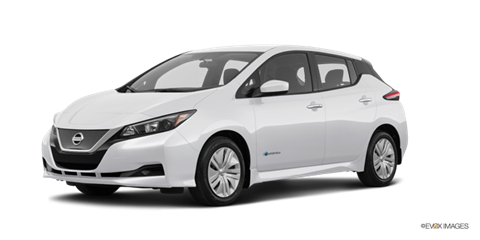 All-new last year and priced at just a nudge over $30,800 (including destination charges), the 2019 Nissan Leaf has found a way to convert electricity into low 5-Year Cost to Own value as well as power.
Running with a 147-horsepower motor that slathers a healthy 236 lb-ft of accelerative torque to the front wheels, the Nissan Leaf is now capable of turning in 150 miles of range on a single charge. If you have access to a Quick Charging point, you can get 80% of that charge done in just 40 minutes. We'd recommend installing a 240-volt charging unit at home to get the charge done overnight.
For 2019, the Nissan Leaf still qualifies for a full $7,500 federal tax credit. As a bonus to look forward to, the Leaf e+ with more power and a projected range of 226 miles is slated to be coming later this year.
But is an electric vehicle (EV) for you? Good question, but as we say in our Expert Review, the 2019 Nissan Leaf may have a good answer: "With its long range, on-board fast-charging system and extensive dealer network, Nissan's 2019 Leaf EV may entice doubters to try an EV for the first time. What they will discover is instantaneous power delivery from the motor. The Leaf is snappy right off the line and has excellent mid-range passing power."
Comfortably easy to live with, every Leaf comes with a decent helping of standard features. These include a 7-inch infotainment touch screen, push-button start, emergency automatic braking, and e-Pedal technology, which allows you to slow the car -- to a complete stop if you wish -- and help charge the battery simply by lifting your foot off the accelerator pedal.
---

5-Year Cost to Own:
$35,767
as of January 1, 2019
As popular and funky as ever, the Kia Soul has an electric iteration that delivers 111 miles of plug-in distance to add to its impressively low cost-to-own figure.
---

5-Year Cost to Own:
$38,156
as of January 1, 2019
Giving you 238 miles of range per full charge and a quiet, spacious interior, the Chevrolet Bolt EV costs a bit more, but offers low-cost-to-own as a bonus.
---
Other Category Winners