2019 5-Year Cost to Own Awards: Best Brands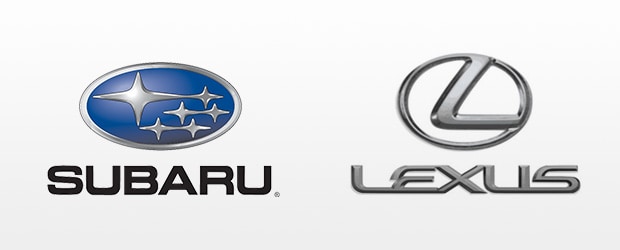 Best Brands
This year's 5-Year Cost to Own Award winners for Best Brand and Best Luxury Brand both have a reputation for offering more features for less money than the competition, and both demonstrate excellent long-term value.
Subaru has been on a roll. Last year it again posted record sales and the popularity of its products is the envy of the industry. A testament to that popularity is the fact that Subaru runs the tightest inventories in the business. Subaru models just don't sit on dealership lots for long. That desirability translates to excellent resale value and that's where Subaru shines. But beyond that, Subaru also has product attributes, like standard all-wheel drive in virtually all its models, great fuel economy, and the kind of quality, reliability and durability that help keep maintenance costs low. With safety features like Subaru EyeSight and Driver Focus, you can be assured that the company is working diligently to also keep insurance costs in check. Great products, affordable pricing, good resale and built-in safety all contribute to Subaru clinching the top brand spot in this year's 5-Year Cost to Own Awards.
Best Luxury Brand: Lexus
Lexus has a sterling reputation for delivering high-quality vehicles. But Toyota's luxury division has an equally strong reputation for value based on the high resale value of its vehicles across the lineup. And for a luxury marque, Lexus offers a wide range of vehicles to meet a variety of buyers, from its affordable entry-level UX subcompact crossover SUV up to its exclusive flagship LC 500 coupe. And while Lexus has established itself as a full-fledged member of the luxury segment, keep in mind that it has earned that reputation not just with luxury sedans, but also through innovation with one of the first midsize crossover SUVs -- the RX. Lexus has an established record of offering vehicles that are desirable both new and used while delivering quality, reliability and low-cost operation across the board. This is particularly notable when it comes to fuel economy; few makers can boast as wide a range of hybrid versions of their standard production models as Lexus. With an all-new ES as well as breaking ground with vehicles like the UX, Lexus has what it takes to win this year's 5-Year Cost to Own for Luxury Brands.