2018 5-Year Cost to Own Awards: Best Brands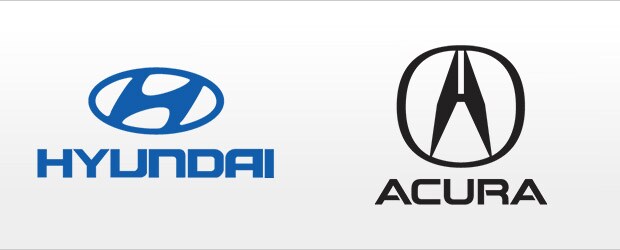 Best Brands
This year's 5-Year Cost to Own Award winners for Best Brand and Best Luxury Brand both have a reputation for offering more features for less money than the competition, and both demonstrate excellent long-term value.
Hyundai's cars have long been appreciated for their lower cost of entry. But the value story doesn't end there. With another overall brand win in the Kelley Blue Book 5-Year Cost to Own Awards, Hyundai continues to prove its vehicles are also cost-effective in the long run. This win, its second in three years, also reaffirms Hyundai's status as a heavyweight competitor with a solid lineup. Hyundai vehicles are long past the days where a low sticker price was their best attribute. In reality, the automaker has been leading where others are still catching up, such as its early adoption of Apple CarPlay and Android Auto smartphone integration, innovative safety systems and premium design. Then there's Hyundai's warranty, which continues to be the best in the business. Combined with the inherent efficiency of its vehicles, it all adds up to another CTO win for the Hyundai brand.
Sedans & Coupes
Crossovers & SUVs
Best Luxury Brand: Acura
Acura enters 2018 with its third consecutive brand win in the 5-Year Cost to Own Awards. What's its secret? The answer lies in Acura's ability to make vehicles that are both luxurious and a great value. Pertaining to the latter, Acura owns the win-win formula of making cars that are priced lower than those of other luxury automakers, yet hold their value better in the long run. Dollar for dollar, Acuras boast more features compared to rivals, all while benefiting from innovations like those derived from its NSX supercar. Throw in a reputation for building cars that are efficient and boast rock-solid reliability, and it's easy to see why Honda's luxury division can add yet another crown to its collection of 5-Year Cost to Own Awards.