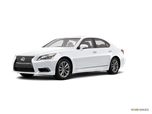 The 2015 Lexus LS gets an updated infotainment system that includes navigation with predictive traffic information. There's also a new smartphone app called Lexus Enform Remote, which lets you remotely start the vehicle, lock or unlock the doors, and more. The limited-edition Crafted Line based on the LS 460 F Sport celebrates Lexus' 25th year.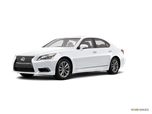 After undergoing a moderate refresh for 2013, the 2014 Lexus lineup carries over unchanged.
About Lexus LS
The 2015 Lexus LS maintains and expands this full-size luxury sedan's enviable reputation for world-class comfort, impeccable construction and class-leading value. For more than two decades, those values have kept the Lexus LS a prominent player on the premium luxury-sedan stage. For 2015 that continues, as Lexus offers the standard LS 460, sporty LS 460 F Sport, long-wheelbase LS 460 L, and the powerful LS 600h L hybrid. Most important, the Lexus LS family offers a significant value against more expensive cars like the BMW 7 Series and Audi A8, Mercedes-Benz S-Class and Porsche Panamera. Value and luxury are strange bedfellows, but the low cost of ownership boasted by the Lexus LS is a strong selling point for sensible types who are ready to splurge.