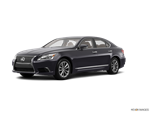 Changes to the LS for 2016 are minimal. The multimedia system has a full map display, updated graphics, menu shortcuts on the side of the screen and enhanced voice recognition; and there are two new colors: Eminent White Pearl and Atomic Silver.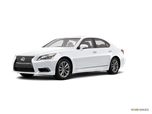 The 2015 Lexus LS gets an updated infotainment system that includes navigation with predictive traffic information. There's also a new smartphone app called Lexus Enform Remote, which lets you remotely start the vehicle, lock or unlock the doors, and more. The limited-edition Crafted Line based on the LS 460 F Sport celebrates Lexus' 25th year.
About Lexus LS
If there's an example of "world-class" in luxury sedans the 2016 Lexus LS is certainly a candidate, with supreme comfort, exquisite detailing, superb construction, leading-edge technology, glorious luxury and impeccable manners. It goes eye-to-eye on luxury and image with the Mercedes-Benz S-Class, BMW 7 Series, Audi A8, Porsche Panamera and a very few others, and then beats them on value, besides. Offered as the standard LS 460, sporty LS 460 F Sport, long-wheelbase LS 460 L and the magnificent LS 600 h L hybrid, and with rear-wheel drive (RWD) or all-wheel drive (AWD), the LS line includes a remarkably attractive cost of ownership, a proven record of exceptional reliability and outstanding resale value.