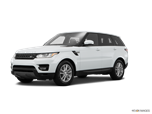 For 2015, a new Range Rover Sport SVR trim debuts touting 550 horsepower, a recalibrated sport suspension and unique trim and badging. Some new option packages offer even more safety and luxury features, while Land Rover's InControl apps suite becomes a stand-alone option.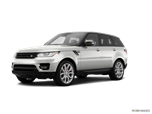 From the sleeker sheet metal down to the new aluminum unibody construction that's helped shave 800 pounds compared to its predecessor, the 2014 Range Rover Sport is a wholly new creation.
About Land Rover Range Rover Sport
Where many modern luxury crossover SUVs seem to share a familiar silhouette, there is no mistaking the elegant form of Land Rover's Range Rover Sport for 2015. The story remains the same inside, where the British penchant for blending wood and leather has become an art form often copied but rarely successfully duplicated. While it is true the Range Rover Sport costs a bit more than a comparably equipped Audi Q7 or BMW X5, there is an air of exclusivity with this vehicle that seems to elude some luxury brands. We also acknowledge that while most Range Rover Sports will never see anything more menacing than a Macy's parking-lot speed bump, it is, in fact, one of the most tenacious and capable 4-wheel-drive vehicles in the world.