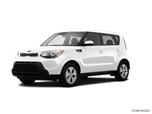 For 2014, the Kia Soul has been heavily redesigned. That means a new, more rigid chassis, a reworked suspension, updated styling inside and out, and a host of new features. The only major carryover is the engine lineup, which sees slight modifications for 2014.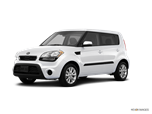 Changes are minimal for the 2013 Kia Soul a year after it received new drivetrains. Among the differences this year are a revised hood badge, and Bluetooth wireless connectivity and steering wheel-mounted audio controls now standard on base models with manual transmission.
About Kia Soul
When it launched in 2009 the Kia Soul joined the Nissan Cube and Scion xB in a hip class of vehicles defined by low prices, funky styling and youthful verve. Radical! Five years later the Cube and xB are sailing towards oblivion like the Honda Element before them, while the Kia Soul basks in unforeseen sales success. To maintain that momentum Kia has introduced a new Soul for the 2014 model year, complete with a fresh exterior, upgraded interior and an impressively expanded roster of standard and optional equipment. The Mini Countryman, Fiat 500L and Nissan Juke slot in as possible Soul alternatives, but the Kia's competitive price, cheerful styling and radically improved interior make it a standout in the cute, cheap, compact-box family of vehicles.