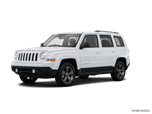 The Jeep Patriot trudges on for 2015 with a new paint color (Eco Green Clear Coat) that replaces Rugged Brown and with Garmin Navigation now available on the Latitude model. The formerly available cargo-area lamp that doubled as a removable flashlight has been replaced by a dome light.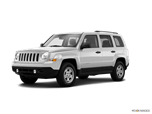 A new 6-speed automatic transmission is now available on most models, although the dreaded continuously variable automatic transmission (CVT) is still roaming freely among models equipped with the Freedom Drive II option. Front-seat side-impact airbags are now standard on all trims.
About Jeep Patriot
The 2015 Patriot is the least expensive new SUV you can buy, and it's a Jeep to boot. That's the good news. Other aspects of this inexpensive 5-passenger Jeep are not so bright. It is aging, rather unrefined and not all that fuel-efficient compared to fresher crossover SUVs such as the Subaru Forester and Mazda CX-5. And while its starting price is tempting, be advised that a base 2015 Patriot wearing that sub-$18,000 tag lacks air conditioning, adjustable driver's-seat height and even power windows and power door locks. To get those features you'll have to pay extra, which diminishes the Patriot's value proposition. If there's any redemption, it's that a properly equipped Patriot with 4-wheel drive (4WD) offers decent off-road ability.