Many former options become standard in the 2015 Jaguar XF, including navigation, a rearview camera, keyless entry and a Meridian audio system. Supercharged V6 versions of the XF can now be had in Sport trim with more aggressive looks. Adaptive Cruise Control is no longer available due to low demand.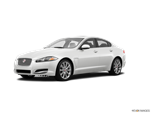 It was actually a late addition to the 2013 model year lineup, but the newest member of the XF family is the range-topping, asphalt-melting XFR-S. With its 550-horsepower supercharged V8 engine, the XFR-S can rocket to 60 mph in 4.4 seconds on its way to a top speed of 174 mph, according to Jaguar. A cool $100,000 will buy you an XFR-S and a ticket to Disneyland, but hurry because Jaguar only plans on selling 100 of them.
About Jaguar XF
The 2015 Jaguar XF is the British automaker's answer to luxury midsize sedans such as the BMW 5 Series, Mercedes-Benz E-Class, Lexus GS and Audi A6. Though the XF is a top seller for Jaguar, it remains a rare entry in its segment due to stiff competition and the lingering effects of the brand's past quality woes and subpar resale value. Still, Jaguar's star has been rising as it works to improve its reliability and appeal to younger buyers. Aside from its exclusivity, the XF brings graceful style, old-meets-new interior accommodations, and a variety of engine choices ranging from an fuel-efficient 4-cylinder to a thunderous supercharged V8. The Jaguar XF isn't the obvious choice for everyone, and that's what makes it the obvious choice for some.