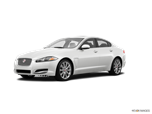 It was actually a late addition to the 2013 model year lineup, but the newest member of the XF family is the range-topping, asphalt-melting XFR-S. With its 550-horsepower supercharged V8 engine, the XFR-S can rocket to 60 mph in 4.4 seconds on its way to a top speed of 174 mph, according to Jaguar. A cool $100,000 will buy you an XFR-S and a ticket to Disneyland, but hurry because Jaguar only plans on selling 100 of them.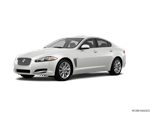 This is a big year for the Jaguar XF. For 2013 the engine lineup, formerly all-V8, adds a turbocharged inline-4 and supercharged V6 to push down both fuel consumption and the cost of entry. An AWD system is now offered (V6 only) for drivers in the Snow Belt.

About Jaguar XF
Jaguar's answer to established midsize luxury sedans like the BMW 5 Series and Mercedes-Benz E-Class, the XF is the British automaker's best-seller but also among the segment's rarest entries. Stiff competition and the lingering effects of past quality woes work against Jaguar's sales numbers, but fewer sales is a good thing for buyers who put a premium on exclusivity. Jaguar XF highlights include its distinctive design, plush interior and, thanks to fewer "driver assistance" technologies than many of its competitors, more organic driving feel. The Jaguar XF isn't the obvious choice for everyone, and that's just what makes it the obvious choice for some.