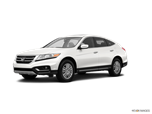 There are no major changes scheduled for the 2015 Honda Crosstour.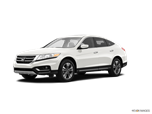 On the heels of last year's makeover, the Honda Crosstour carries over unchanged for the 2014 model year.
About Honda Crosstour
Honda calls its 2015 Crosstour a crossover-utility vehicle, but most who see it say it looks more like a customized Accord wagon. Part sedan, part wagon and part SUV, the Crosstour won't easily be mistaken for anything else on the road. Its sharply raked rear hatch imparts a sense of sportiness, but also degrades the Crosstour's ability to hold bulky or tall cargo. Advantage, Subaru Outback and Toyota Venza. The Crosstour also comes up a bit short when it comes to fuel economy, easily outmatched by AWD sedans like the Subaru Legacy and Ford Fusion. The Crosstour's Honda nameplate, however, holds much value in the automotive world, providing it with a proven track record for reliability and quality.