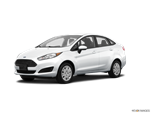 The big news for the 2016 Ford Fiesta is the availability of Sync 3. This makes the Fiesta among the first of Ford's vehicles to receive the latest – and much better – touch-based infotainment system. Remote keyless entry becomes standard; ditto, a perimeter alarm and two USB charging ports.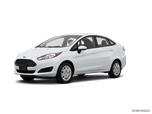 With an all-new model on the horizon, the 2015 Ford Fiesta arrives with no changes for this year. The good news is that it's still fine, with a sporty ST model, a fuel-efficient 3-cylinder, and all the style and features you can pack into a subcompact.
About Ford Fiesta
The Fiesta is Ford's smallest and least expensive car, a subcompact that competes with rivals like the Honda Fit, Toyota Yaris, Kia Rio and Chevrolet Sonic. Despite its entry-level status and sub-$16,000 starting price, the Fiesta brings efficiency, good looks and robust technology to the table. In addition to the sedan, a 5-door hatchback version increases the Fiesta's cargo flexibility, while the hopped-up Fiesta ST packs a surprising punch thanks to a turbocharged engine boasting nearly 200 horsepower. If fuel economy is of higher concern, the 2016 Fiesta can achieve up to 43 mpg with an optional turbocharged 3-cylinder engine. The Fiesta is due for a refresh soon, but even five years into its current generation, this small sedan and hatchback offer much to like.
View
Ford vehicles for sale
near you.