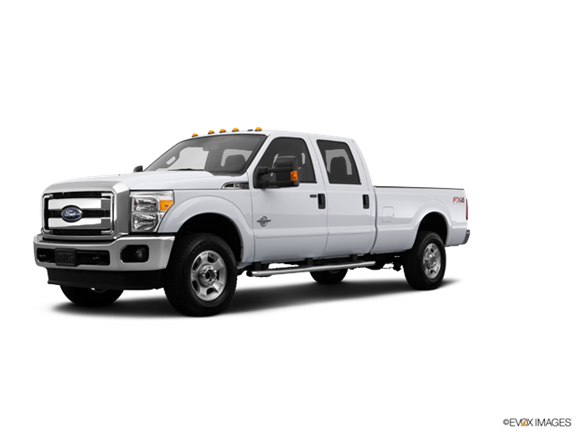 In the never ending battle for whose truck has the biggest numbers, Ford trumps Chevy and Ram this year by nudging the 2014 Ford Super Duty pickup to in impressive 18,500 pound conventional tow rating and an equally big 7,260 pound maximum payload capacity.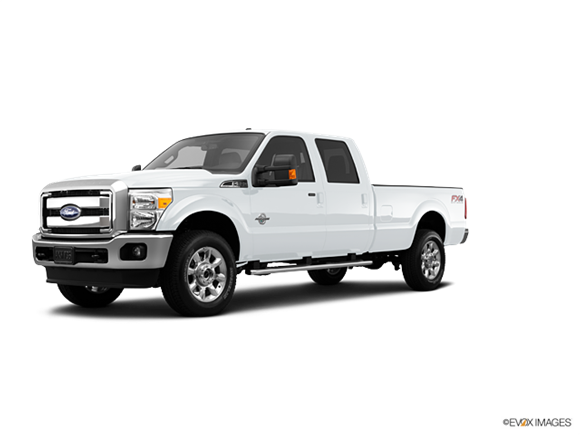 Braking capability and payload and towing capacity have been increased in what seems a never-ending quest for bragging rights in the heavy-duty truck segment. The 2013 F-Series Super Duty can now conventionally tow up to 18,500 pounds, and has a maximum 5th-wheel trailer tow rating of 24,700 pounds. Also new are the Platinum trim and availability of the Sync infotainment system with MyFord Touch.
About Ford F350 Super Duty Crew Cab
The need for power and might in full-size pickup will likely cease when either gravity is reversed or the planet goes dark. Until such time, the 2014 Ford Super Duty line of pickups will continue to flourish anywhere big jobs need gettin' done. Although the Super Duty faces stiff competition from Chevy and Ram, the imports have yet to stake a claim in the world of three-quarter and one-ton trucks. As such, the Super Duty has earned a pretty loyal following, but to win over Ram and Chevy converts Ford sweetens the deal with a powerful line of gasoline and diesel engines, best in class conventional towing and payload, plus a number of innovative features aimed at improving comfort and safety.