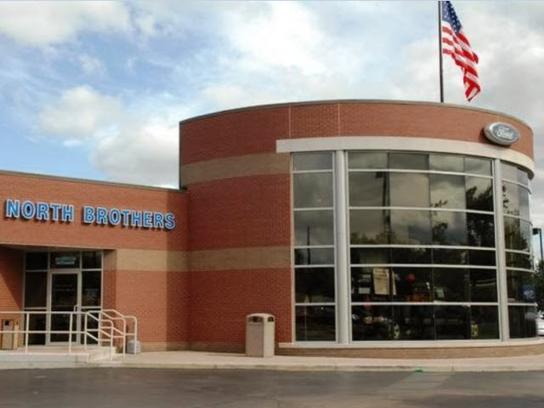 North Brothers Ford
33300 Ford Road, Westland, MI 48185
734-366-1151
---
xtaria
7/8/2019 10:09:22 PM
Reason for My Visit:

Sales (Used)

Would I Recommend this Dealer:

No
Review
Tried to do a cash offer for a used vehicle. They were very unresponsive (didn't return calls) and the assistant sales manager was extremely rude and unprofessional. Take your business to a place that cares.
Snap.jd
2/25/2019 12:47:32 PM
Reason for My Visit:

Service

Would I Recommend this Dealer:

No
Review
They pulled my vehicle into the center lane service bay and I immediately got in my vehicle to leave. They shut the garage door on my vehicle. They refused to pay for the damages and said they were giving me a break not paying for the door. They were not making me pay for the door because when they reviewed the video tape of the incident they know I was not at fault. I opened a case with Ford customer service and they said I should wait for the service manager to contact me. I called Ford service to get an update a couple days later and they said the manager updated the note on the case however I never got a call. I called the manger Friday left a voice mail only to find out she took the day off leaving me without my vehicle another 4 days. The service manager's manager refused to talk to me and said the manager was still working it which at this point it was 2 weeks. They did not communicate and were very unprofessional. Then when I went to pick up my vehicle they left the lights on, drained the battery and ran out all the gas out. Avoid this dealer at all cost because if you are wrong by them they do not care about their customer.
aaronmollett
1/30/2019 4:43:44 PM
Reason for My Visit:

Sales (New)

Would I Recommend this Dealer:

Yes
Review
Jamie Kpniarz and Dan Dwyer did an amazing job walking me through the process and answering all of my million questions. They would even take the time to reach out to be sure I had a good understanding and comfortable with everything. They "schooled" me in the process and that isn't something that is easy to find. I left feeling like they valued me as a customer and wanted to be sure I understood the whole process.