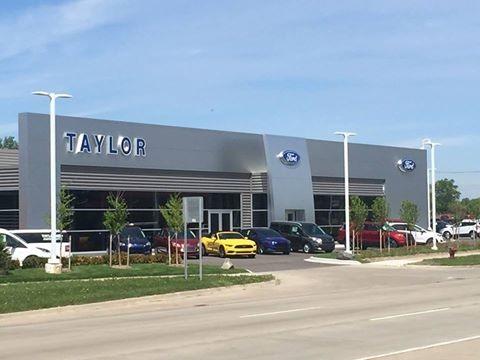 Taylor Ford
13500 TELEGRAPH RD, Taylor, MI 48180
833-564-8585
---
×



"More For Your Trade!!!"
Traumadog
6/18/2019 9:15:57 AM
Reason for My Visit:

Sales (Used)

Would I Recommend this Dealer:

Yes
Review
Worked with Josh to buy a car, he was fast, honest and efficient. Kept our goals in mind and didn't try to pressure sell us out of our price range. Will use Taylor Ford again because of him.
Rick
6/10/2019 3:57:48 PM
Reason for My Visit:

Service

Would I Recommend this Dealer:

No

Who Helped Me:

Brittney Fuchs, Dick Miller
Review
I bought new transit connect. While looking over I saw cross rails for roof rack missing and a scratch on body mounding. They ordered the roof rails and called me for repairs. Washed vehicle after I got home from originally picking it up and had a water leak in windshield area and found phone charger pad wasn't working.. I waited and took in for after they called about rails were at dealer. Took in on Thursday. I told them about other issues . They didn't send car out until Friday late to repair water leak. Kept all weekend called me Monday and told me to come get it. I asked about rails and charging pad and they acted like they didn't know what I was talking about. They checked for rails and found they didn't have them.. xxx?? Called again late in day Monday and still don't have car finished. Now promised for Tuesday.. Great sales crappy service. Suggest they hire a new service manager and don't have your car serviced here. Lack of follow up by him shows the caliber of person your dealing with
Joshsmith6773
6/8/2019 7:39:41 PM
Reason for My Visit:

Sales (Used)

Would I Recommend this Dealer:

Yes

Who Helped Me:

Dan Higdon
Review
Our experience was absolutely wonderful, one of the best dealerships I have ever worked with will definitely return. With great appreciation from Mr. & Mrs. Smith!