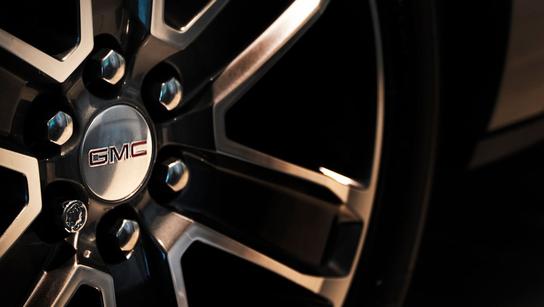 Baytown GMC Buick
4411 East Freeway, Baytown, TX 77521
832-514-3490
---
×



"SIMPLY BETTER!"
Cindy123
7/11/2019 12:38:11 PM
Reason for My Visit:

Sales (New)

Would I Recommend this Dealer:

No
Review
Don't buy your next vehicle here. They are not equipped to process your loan in a timely manner. We showed up at 5:15pm to sign paperwork. We were told it would be quick. 3 hours later, we were finally invited to the finance office to sign, however it was another 20 minutes before there was even anything, paperwork wise, to look at, much less anything to sign. The funny thing was that we did our loan application the night before and we had been already been approved for the loan. They are severely short staffed and under equipped. 3 1/2 hours later, still no car and about to walk out the door. We were lied to numerous times being told certain things were free, but they were not! Numerous people were disrespectful and they had so little regard for our time or comfort. This dealership doesn't deserve the 1 star I was required to give.
Real Client
5/8/2019 2:21:16 PM
Reason for My Visit:

Sales (New)

Would I Recommend this Dealer:

No

Who Helped Me:

Vincent Pierre II
Review
They selling auction cars and never tells you the truth gives you clean titles and when you trying to sell the trash car you buy like new is when you discover the truth. Very bad customer service also how is this possible to exist if you go to a brand how you can get auction cars Dont buy over there go any where else and also GM cars so bad interiors. This is my worst experience ever dont buy those trash cars can Igive you negative 0 dont deserve any stars.
Unhappy customer
1/10/2019 3:22:02 PM
Reason for My Visit:

Service

Would I Recommend this Dealer:

No
Review
Was told by the service department to schedule an appointment . Made appointment for the following day at 10 AM and dropped my truck off at 0900. Checked back at 1330 and the truck still hadnt been looked at. Service department then said appointment times dont mean anything that they had vehicles from the day before sitting that had appointments as well. Before leaving without any work being done and a day wasted another gentleman came in and asked them to make sure they put all the bolts back on his skid plate since last time they didnt and it dropped while he was driving.