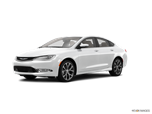 The 2015 Chrysler 200 sedan is all-new and brings a more refined interior and new sheet metal crinkles. Other notable features include Lane Departure Warning Plus, Advanced Brake Assist and Full Speed Forward Collision Warning Plus, all of which are optional.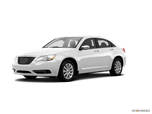 For 2014, the biggest change for the Chrysler 200 is that the S model is now offered on the Touring and Limited trim levels as a package, rather than as a stand-alone model.
About Chrysler 200
In the midsize sedan segment lurk industry-leading stalwarts like the Honda Accord, Toyota Camry and Nissan Altima, but the 2015 Chrysler 200 is no longer a 2nd-class citizen. In fact, it's not even remotely mistakable for the 1st-generation 200 model it's replacing. Gone are the days where you can get a 200 convertible, but it was the last (and only) holdout from the midsize segment to let go. The front-wheel-drive 200 offers a choice of two engines – a 4-cylinder for fuel-economy and a V6 for fun. The new 9-speed automatic transmission contributes to a smooth ride and respectable fuel figures as well. All-wheel drive is available on 200S and 200C models.