Used 2012 Chevrolet Volt Sedan Used 2012
Chevrolet Volt Sedan
2012 Chevrolet Volt Pricing
2012 Chevrolet Volt KBB Expert Review
---
Drawing its name from the unique Voltec propulsion system that combines an electric motor with a gasoline engine/generator, the 2012 Chevrolet Volt electric plug-in hybrid represents a new twist on the hybrid-car theme. Unlike the Toyota Prius hybrid, which uses its gasoline engine to power the car, the Volt runs purely on electric current. Once its battery has depleted (after about 35 to 40 miles), the 2012 Chevrolet Volt's gasoline engine is then used to recharge the batteries and run the generator, extending the Volt's range an additional 344 miles. This system also has its advantages over the all-electric Nissan LEAF, which once it runs out of juice, basically is dead in the water. With its cool and elegant styling, and even more cool and elegant interior, the 2012 Chevy Volt plug-in hybrid not only makes a statement about your environmental consciousness, it also says something about your good taste and strong sense of style.

You'll Like This Car If...
If you're worried a pure electric car won't be able to satisfy your distance requirements before needing to be recharged, the 2012 Chevrolet Volt hybrid electric sedan will put your worries to rest. Its 35-mile electric range should be all you need to get back and forth to work, and anything beyond the Volt's battery range is handled by the gasoline engine/generator.

You May Not Like This Car If...
Buying a 2012 Chevy Volt is an expensive proposition, even with the federal and state tax breaks. And, due to a limited-production run of 45,000 vehicles, finding a Volt may prove elusive. If you just want long range, good fuel economy and low emissions, a VW Golf TDI or Toyota Prius is cheaper and more readily available.

What's New for 2012
The 2012 Chevrolet Volt hybrid electric car receives a few new features this year, including GM's MyLink that allows Bluetooth streaming for music, as well as voice activation for certain smart phones. Also new is a passive-entry system for all four doors and liftgate, color-keyed wheel accents for the new 17-inch wheels, and Turn-by-Turn navigation through the OnStar telematics system.

Driving It
Driving Impressions
To ensure the 2012 Chevrolet Volt electric hybrid retained the traditional fun-to-drive Chevy DNA, engineers used the same platform that serves the compact Chevy Cruze. While we wouldn't call the Volt's driving dynamics spirited, its conventional ride and handling don't offer up any surprises. The Volt's electric motor delivers a big dose of torque right from the get-go, giving the 2012 Chevy Volt the ability to sprint quickly from a standing stop. The absence of engine noise is a bit disconcerting at first, but you'll soon grow used to the deafening silence. The Volt's capable suspension is tuned for a smooth, soft ride and its energy-saving electric power steering is decently weighted for good feedback and response. The brake pedal feels a bit odd when first applying it, a feeling attributed to the super-efficient regenerative circuitry on its 4-wheel disc brakes. Except for the slight engine sound and lighted dash icon that changes from battery to fuel pump, the transition from pure electric to range-extending gasoline mode is almost transparent. Although the EPA estimates that you'll see about 35 miles of electric range, how you drive, interior climate settings and road conditions do make a difference. In fact, trying to keep the car in EV mode is part of the fun of driving the Volt – almost like trying to top your best score at Pac-Man.

Favorite Features
Delayed Start and Departure Time Mode
Using information supplied by your local electricity provider, the Volt can be programmed to commence recharging its battery pack when rates are at their lowest to help save money. Tell it when you plan to leave in the morning or evening, and it will automatically schedule the charging process to ensure that the battery is full in time for your commute.

Volt Smartphone App
Have a smart phone? By utilizing the OnStar MyLink app, you can check your Volt's battery level, tire pressure, available electric range, lock/unlock the doors and even start the A/C system so the interior is at a comfortable level when you're ready to leave. You can even control the Volt's charging rate from your phone and get a text or an e-mail when the battery is topped off.

Vehicle Details
Interior
Taking a page from the Apple computer school of design, the 2012 Chevy Volt hybrid electric's interior is covered in bright white and dark accented plastics and touch-sensitive controls for the audio and climate-control functions. Two 7-inch LCD screens replace the traditional analog gauges, with one serving as the instrument cluster (speedometer, fuel, and range gauges) and the other mounted atop the center stack displaying the electric motor/battery operation as well as the available navigation screen. Black cloth seats and white interior accents come standard, but leather seats are available with white, red, green, black or light gold-colored accents. The rear seats are a 2-person setup, with bucket-style seating divided by a center console housing the 5.5-foot, 435-pound lithium-ion battery. Rear-seat passengers have a fairly comfortable perch, although the Volt's sloping roofline requires a reminder to duck your head low before attempting to enter or exit the car.

Exterior
With the goal of total operating efficiency in mind, the 2012 Chevrolet Volt electric hybrid sedan's design team burned the midnight oil to create a shape that could cheat the wind while delighting the eyes. Up front, the Volt is fitted with a rounded nose, closed grille opening and steeply raked windshield. Sharp edges along the Volt's rear fenders also help slice through the wind, as does the functional rear hatch spoiler. When totaled together, the 2012 Chevy Volt hybrid electric car's parts form one of the most aerodynamic cars in GM's long and storied history. Even the Volt's wheel/tire combo is designed for maximum efficiency, rolling on Goodyear Fuel Max low-rolling-resistance tires and ultra-lightweight wheels, each weighing a mere 17.8 pounds.

Notable Standard Equipment
In base form, the 2012 Chevrolet Volt plug-in electric hybrid comes with a more comprehensive feature set than just about any other Chevy currently on the market. It's also the recipient of all of Chevy's latest and greatest technology and features, including touch-sensitive climate, audio and drive controls, and an 8-year/100,000-mile warranty on its battery pack and associated electrics. Other standard features include air conditioning, keyless access, power mirror/locks/windows, 110-volt charge cord, color-touch AM/FM/CD radio and 17-inch wheels. Standard safety features include electronic traction and stability control, anti-lock brakes (ABS) and eight airbags. You'll also get standard five years of OnStar and USB connectivity.

Notable Optional Equipment
It's hard to call an options list a list when there are only two packages on offer: a Premium Trim Package and Rear Camera and Park Assist Package. The Premium Trim Package adds heated front seats, leather seating surfaces and a leather-wrapped steering wheel, while the Rear Camera and Park Assist Package includes – as you'd expect – a rearview camera and front/rear parking sensors. Stand-alone features include an energy-saving Bose sound system (it's 40-percent lighter and uses 50-percent less energy than a conventional sound system), MyLink, and a navigation system with 30 GB hard-drive music storage and Sirius NavTraffic. If you're going to spring for any options on the Volt, we'd recommend the park assist package; the Volt's low-slung and very easily scraped front air dam makes parking sensors particularly helpful when you're not quite sure where the curb starts. Finally, color fans can choose to have their Volt's black wheel inserts replaced with color-keyed inserts.

Under the Hood
The 2012 Chevrolet Volt electric's propulsion system consists of an electric drive unit that makes 149 horsepower and 273 lb-ft of torque, a 16kWh liquid-cooled lithium-ion (Li-ion) battery pack and a 1.4-liter/84-horsepower in-line 4-cylinder internal-combustion "range-extender." The latter takes over when battery charge decreases to a certain level – normally after 25-50 miles of driving – and generates on-the-fly electricity for another 344 miles. Replenishing the battery pack takes 10-12 hours using a standard 110V outlet or three to four hours on a 240V dedicated unit. The Volt has three operating modes. Normal is the most efficient, Sport provides more direct accelerator response and Mountain, which requires 10-15 minutes of advance engagement but optimizes the battery to cope with increased energy demands caused by extended steep grades. The Volt has earned a 93 MPGe (miles-per-gallon equivalent) combined city/highway EPA rating in pure EV mode and returns 37 mpg when the range-extender kicks in.

1.4-liter in-line 4 with AC synchronous electric motor/generator and 16kWh lithium-ion battery pack
111kW/149 horsepower @ 4,800 rpm
273 lb-ft of torque @ 0-4,800 rpm
Projected per-charge range: 35 miles (all-electric), 344 miles (gasoline range-extender only)
EPA city/highway fuel economy: 93 MPGe (when in all-electric mode, miles per gallon equivalent),
37 mpg (when the range-extender motor/generator is running)




Pricing Notes
The 2012 Chevrolet Volt's Manufacturer's Suggested Retail Price (MSRP) starts around $40,000 and loading one with leather, navigation, Bose audio, and the rearview camera and park-assist package will bump that figure to just under $46,000. Even when you factor in the potential $7,500 federal tax credit, it remains a vehicle with laudable – but for many budget-constrained consumers – limited appeal. Leasing may be one way to keep your monthly costs to a minimum. Although Chevrolet projects a full recharge will run only about $1.50 per day, the cost of dedicated 240V home charger to replace the standard 110V cable will run $490 plus installation. However, early Volt customers may be able to offset both costs using grants from the Department of Energy or various other local energy providers. As with the Nissan LEAF EV, it's difficult to definitively assess how well the Volt will retain its value over time, although we expect the 2012 Chevrolet Volt plug-in electric sedan to remain on par with the LEAF, but far below the values for the Toyota Prius and VW Golf TDI. To find out what others are paying for the Chevy Volt right now, be sure to check the Kelley Blue Book Fair Purchase Price.

Chevrolet Volt Consumer Reviews
---
Great car
I am in Anchorage, Alaska, no garage. -5 lows not uncommon in the winter. Despite that I am still getting 140 MPGe. Battery charge...
I AM IN LOVE WITH THIS CAR
One of the best EVs you can get at this point. I have owned 2 for the last 6 years and have had many friends who bought them after...
Zebuln
September 08, 2018
High quality, reliable and fun to drive
I have owned my Volt for almost 5 years now. It is a blast to drive, solid and tight and costs me almost nothing to run. I only bring...
Best Car I have owned
I love this more than any other Car I have owned. Our Current other vehicles are v8s and we put less than 5,000 miles a year on those...
My 2013 Volt is an incredible car.
This car is something else. Its the best of both worlds. On my regular daily running around I can get by on just electric, but on the...
Zippier than a BMW
I love my Volt! Be warned, as soon as you try driving one of these, there is no going back: the Volt has ludicrously fast acceleration...
LaCanada
October 15, 2017
Fun, solid and reliable
This car is a blast to drive and costs very little to maintain. I particularly like its quality. The interior is as nice as some of...
Best car I ever owned
I have driven this car for a year and a half now. I have driven this car to and from work daily(about 30 miles.) I have driven it to...
A sporty, infinite range, plug-in electric.
I bought this Volt new on the last day of a GM promotion leasing them for three years for 299 a month with very little down. Surprising...
Never Dreamed that a Diesel Power hungry DuraMax
Ive been studying the Chevy Volt since the GM team started working on its development. I like most of you have heard all the hype and...
2012 Chevrolet Volt Specs
(Based on lowest-priced style)
2012 Chevrolet Volt Safety Ratings
Similar Vehicles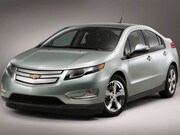 ---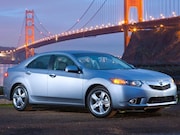 ---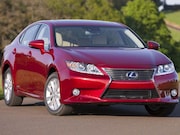 ---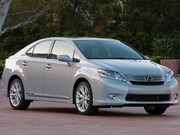 ---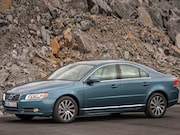 ---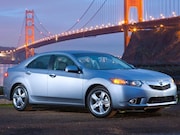 ---
Need Car Insurance?
Save on car insurance with GEICO.

---
Need a Car Loan?
Compare multiple loan offers in minutes.