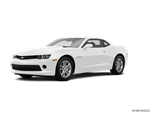 Fresh from its makeover last year, the 2015 Chevrolet Camaro sees only minimal upgrades. A color touch radio with MyLink and upgradable navigation is now available on LT, SS and ZL1 trims. One new color, Blue Velvet Metallic, is added to the Camaro's paint choices.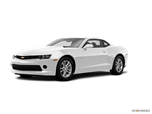 The Camaro receives an exterior design freshening for 2014 with highlights that include redesigned front fascia and rear diffuser and taillights. The long-awaited Camaro Z/28 is returning with a 7.0-liter LS7 engine, minimal frills and a big sticker price. It claims to be the most track-capable factory-built Camaro ever made.
About Chevrolet Camaro
The latest iteration of Chevy's classic Camaro sports car has taken the country by storm. Be it die-hard musclecar fanatics or just everyday dreamers yearning for a little piece of automotive magic, the 2015 Chevrolet Camaro coupe and convertible deliver. Reigniting a decades-long rivalry with the Ford Mustang and Dodge Challenger, the Camaro runs down the competition by offering impressive power and, in the eyes of many, more presence. Just the fact that the 30-mpg V6 version of the 2015 Camaro dishes up 53 more horsepower than a 1979 Camaro Z28 speaks volumes about this car's attitude and ability. From the entry-level Camaro to the track-inspired Z/28 to the supercar-worthy ZL1, the Camaro has rekindled a spirit long missing from the American automobile industry.