Our 10 Most Awarded Cars of 2015
Posted 9/8/2015 12:21 PM
Overview
A big part of car shopping used to be dedicated to separating the good cars from the bad. Today the challenge lies in sifting through all the great cars to find the very best car according to your individual wants and needs. Here we've collected the vehicles we've awarded and recognized most often in 2015, looking at a variety of sources ranging from our popular list of the 10 Coolest Cars Under $18,000 to our inaugural Best Buy Awards. The best car for you may or may not be included here, but it's a smart place to start your search.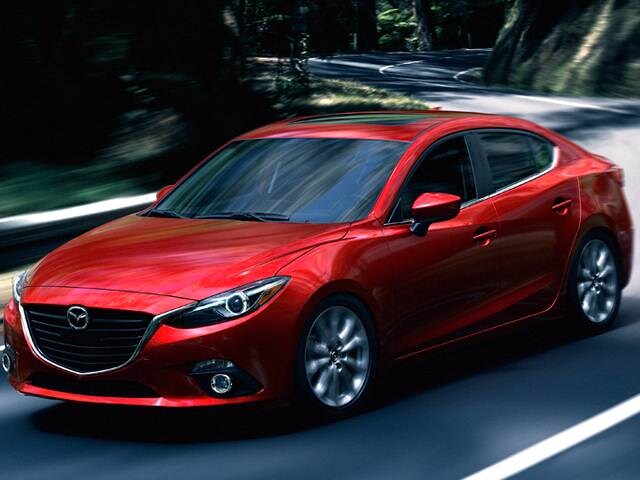 Mazda's stylish and fun-to-drive compact car has appeared on our list of 10 Coolest Cars Under $18,000 for 12 years in a row, and this year it topped the list yet again. An impressive suite of in-car technologies and admirable cost-to-own performance also contributed to the Mazda3's banner year.
2015 Mazda Mazda3 Awards & Accolades

10 Best Back-to-School Cars
10 Coolest Cars Under $18,000
10 Tech-Savviest Cars Starting Under $20,000
10 Best Sedans Under $25,000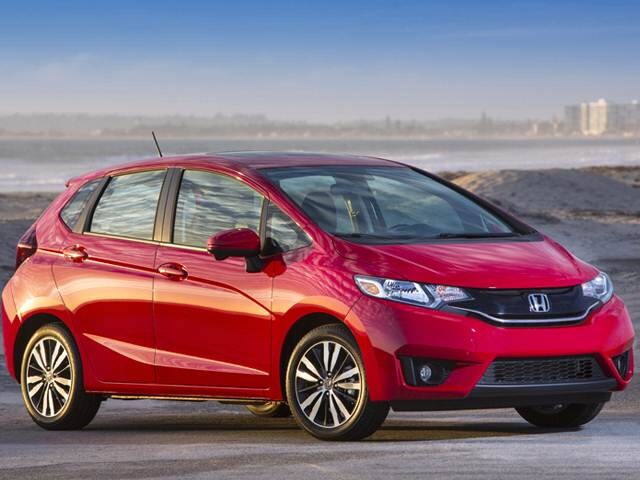 Combining the segment's most versatile interior and its best resale value, Honda's popular subcompact car once again topped our annual list of 10 Best Back-to-School Cars. Other highlights contributing to the Fit's multi-award-winning year include an impressive collection of standard and available tech features, plus a fun-to-drive demeanor.
2015 Honda Fit Awards & Accolades

Best Resale Value: Subcompact Car
10 Best Back-to-School Cars
10 Coolest Cars Under $18,000
10 Tech-Savviest Cars Starting Under $20,000

With a quiet, comfortable cabin, satisfying driving feel and the lowest 5-Year Cost to Own in the segment, the Chevrolet Impala was named our first-ever Full-Size Car Best Buy this year.

2015 Chevrolet Impala Awards & Accolades

Kelley Blue Book Best Buy Awards: Best Full-Size Car
15 Best Family Cars
Lowest 5-Year Cost to Own: Full-Size Car
10 Most Comfortable Cars Under $30,000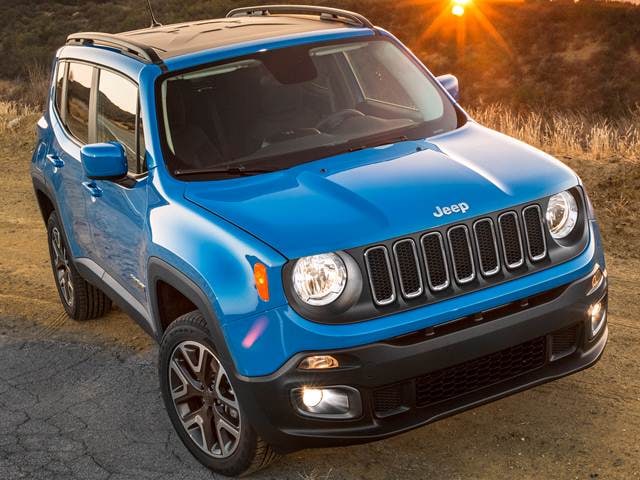 Jeep's hot new small SUV has loads of charm, an all-terrain attitude and an available Uconnect infotainment system that helped it earn a place on our list of 10 Tech-Savviest Cars Under $20,000.

2015 Jeep Renegade Awards & Accolades

10 Coolest Cars Under $18,000
10 Tech-Savviest Cars Starting Under $20,000
10 Most Fun SUVs
10 Best SUVs Under $25,000
10 Best All-Wheel-Drive Vehicles Under $25,000

Already a category standout and one of the best-selling cars in the country, the Honda CR-V was made even better for 2015. In addition to topping our list of 10 Best SUVs Under $25,000, the updated CR-V was named our first-ever Small SUV Best Buy in 2015.

2015 Honda CR-V Awards & Accolades

Kelley Blue Book Best Buy Awards: Best Small SUV
15 Best Family Cars
10 Most Comfortable Cars Under $30,000
10 Best SUVs Under $25,000
10 Best All-Wheel-Drive Vehicles Under $25,000

Equal parts fun convertible, intrepid off-roader and automotive legend, the inimitable Jeep Wrangler was recognized with a range of awards and accolades this year, earning a spot on our list of 10 Most Fun SUVs plus a pair of Best Resale Value Awards.

2015 Jeep Wrangler Awards & Accolades

Best Resale Value Award: Compact SUV/Crossover
Best Resale Value Award: Midsize SUV/Crossover (Wrangler Unlimited 4-Door)
Lowest 5-Year Cost to Own: Midsize SUV/Crossover (Wrangler Unlimited 4-Door)
10 Most Fun SUVs
10 Coolest Cars Under $25,000
10 Best SUVs Under $25,000

Comfortable, reliable and a proven value, the Toyota Camry wins praise from our editors and number-crunchers for many of the same reasons car shoppers make it the best-selling car in America year after year.

2015 Toyota Camry Awards & Accolades

15 Best Family Cars
Best Resale Value Award: Hybrid/Alternative Energy Car (Camry Hybrid)
10 Most Comfortable Cars Under $30,000
10 Best Green Cars (Camry Hybrid)
10 Best Hybrid Cars Under $30,000 (Camry Hybrid)
10 Best Sedans Under $25,000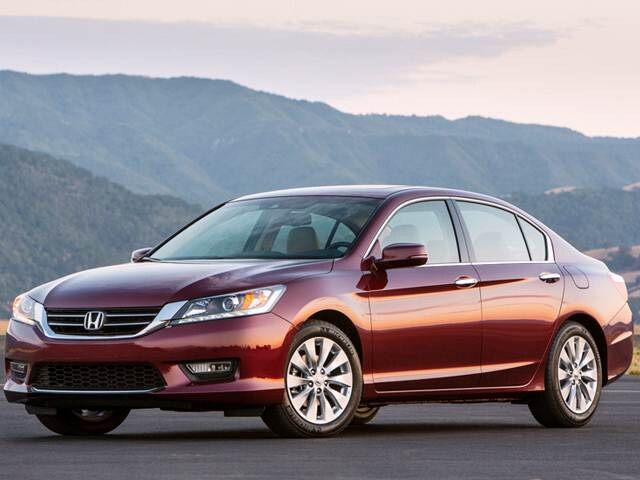 Equally popular among Joe Carshopper and those in the know, in the face of increasingly stiff competition the Honda Accord retained the top spot on our list of 10 Best Sedans Under $25,000.

2015 Honda Accord Awards & Accolades

Kelley Blue Book Best Buy Awards: Best Midsize Car
15 Best Family Cars
10 Most Comfortable Cars Under $30,000
10 Best Green Cars (Accord Hybrid)
10 Best Hybrid Cars Under $30,000 (Accord Hybrid)
10 Best Sedans Under $25,000

The Subaru Impreza isn't just the most affordable all-wheel-drive car on the market, it also boasts a proven reputation for dependability and reliability. For shoppers seeking small-car value and all-weather traction, the Impreza belongs on every short list.

2015 Subaru Impreza Awards & Accolades

Best Resale Value Award: Compact Car
Best Resale Value Award: Sporty Compact Car (WRX)
10 Best Back-to-School Cars
10 Coolest Cars Under $18,000
10 Tech-Savviest Cars Starting Under $20,000
10 Best All-Wheel-Drive Vehicles Under $25,000
10 Best Sedans Under $25,000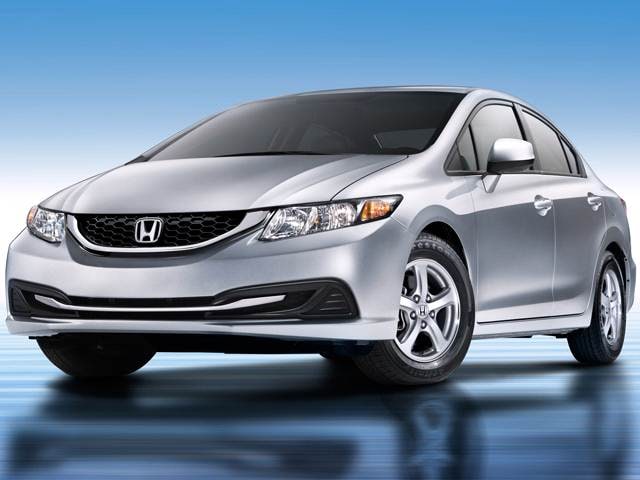 Even in its last model year before a full redesign, the Honda Civic garnered more Kelley Blue Book awards and accolades than every other car on the market. In addition to our first Small Car Best Buy award, Honda's revered compact car claimed a wide variety of honors ranging from a spot on our list of 15 Best Family Cars to recognition as one of the 10 Tech-Savviest Cars Starting Under $20,000.

2015 Honda Civic Awards & Accolades

Kelley Blue Book Best Buy Awards: Best Small Car
15 Best Family Cars
Lowest 5-Year Cost to Own: Sporty Compact Car (Civic Si)
10 Coolest Cars Under $18,000
10 Tech-Savviest Cars Starting Under $20,000
10 Best Hybrid Cars Under $30,000 (Civic Hybrid)
10 Coolest Cars Under $25,000 (Civic Si)
10 Best Sedans Under $25,000

Find a Top 10 List - New Car and Used Car