10 Most Affordable SUVs of 2015
Posted 5/12/2015 8:10 AM
Overview
If keeping costs low is one of your primary considerations when purchasing a new vehicle, it's critical to look beyond just purchase price. And nothing makes it easier to do just that than our 5-Year Cost to Own projections. Depreciation is typically the biggest cost in a full ownership cycle, but fuel, insurance and financing add up quickly, too. With that in mind, here are the 10 most affordable SUVs of 2015, based on Kelley Blue Book 5-Year Cost to Own data.

Nissan's compact SUV brings a more mature look and feel to a category of vehicles often referred to as cute-utes. The Rogue also offers Nissan's fantastic Around View Monitor, which gives the driver a bird's-eye view of the car and makes for easy precision parking.

For those who want an alternative to the RAV4 and CR-V with sportier handling and stand-out styling, the Hyundai Tucson is a strong contender to consider. It's loaded with value -- even the base model is well equipped -- and Hyundai offers one of the best warranties in the industry.

Jeep's unique crossover has a sub-$20,000 starting price and styling that ties it to the luxurious Grand Cherokee. It has the versatility of a hatchback and the capability for moderate off-roading.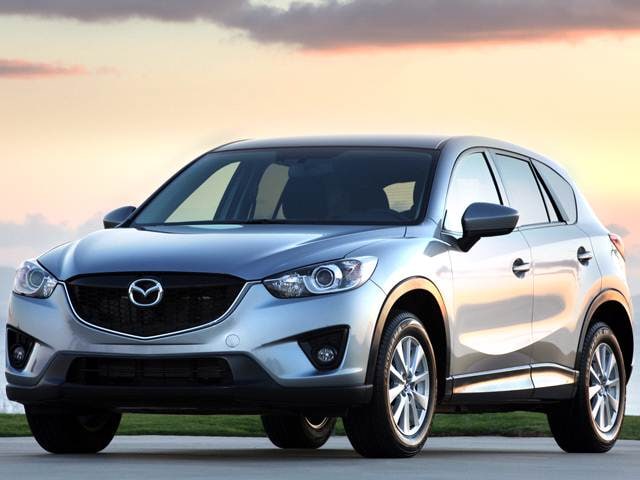 The stylish CX-5 is one of the most fun-to-drive compact SUVs out there, with a sporty suspension and an available manual transmission. As an added bonus, there's a choice of two efficient engines and front or all-wheel drive.

Exploring the out-of-doors is fun, but it's even better when you can bring friends along on the adventure. The 4-door Jeep Wrangler Unlimited offers more room for passengers and gear than the regular, 2-door Wrangler, and you can get into one for around $25,000.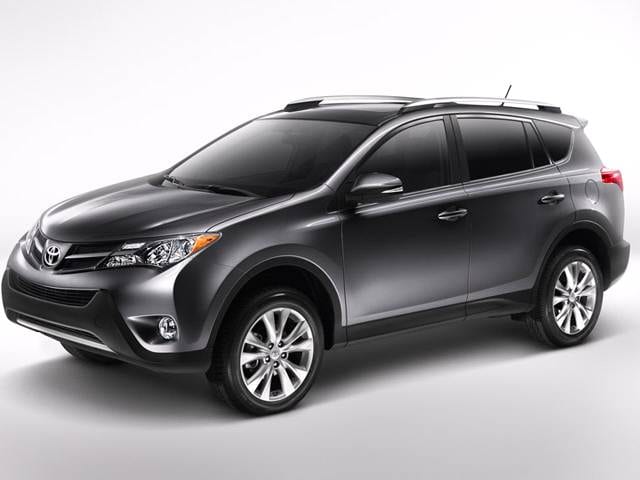 Toyota can credit the stalwart RAV4's winning combination of comfort, capability and safety for its continued sales success. The interior is well organized and uses quality materials, the seats are comfortable, both rows are roomy and the RAV4 has a generous cargo area.

The affordable Outlander Sport combines bold, sporty styling with an exceptional warranty that includes 10-year/100,000-mile powertrain coverage.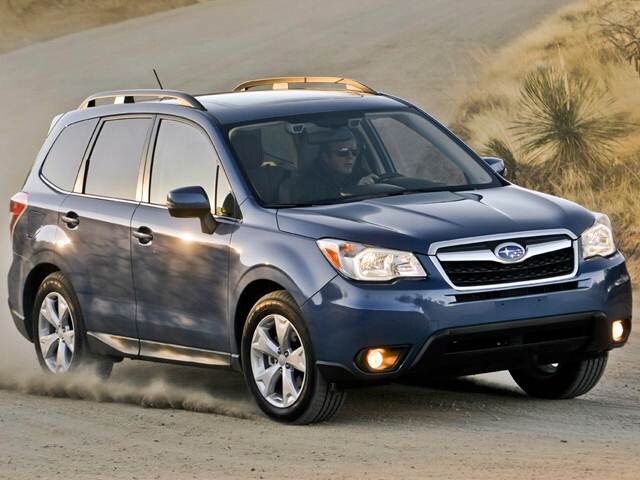 Subaru's smart compact SUV is roomy, reliable and comes standard with safety features like all-wheel drive and a backup camera. Whichever engine you choose, the Forester is fun to drive and fuel efficient, netting up to 32 highway mpg.

The iconic Wrangler is the most recognizable, most capable off-roader out there. Whether your trail runs through a rock-filled dry lake bed, sand dunes, or the wilds of the American interstate system, you can enjoy it in the Wrangler and stay within a reasonable budget.

Jeep's small SUV with the boxy looks of its bigger kin has a low starting price -- it's the most affordable Jeep you can get -- but that's only part of its appeal. It offers some off-road capability, a frugal, fuel-efficient engine and room for plenty of gear.

Find a Top 10 List - New Car and Used Car