Best Road Trip Cars of 2015
Posted 6/10/2015 9:30 AM
Overview
What is more quintessentially American than a road trip? The two words conjure up images of exciting possibilities, new friends, memorable experiences, perhaps even a taste of romance. Whether your idea of a road trip is a quick jaunt to a nearby weekend getaway or a raucous blast across a continent, there is a vehicle on this list for you. Each is a worthy accomplice for a road trip, because each is the proper tool for a specific kind of trip. Matched with the right kind of road trip, each of these vehicles will more than fulfill your latent lust for the open highway.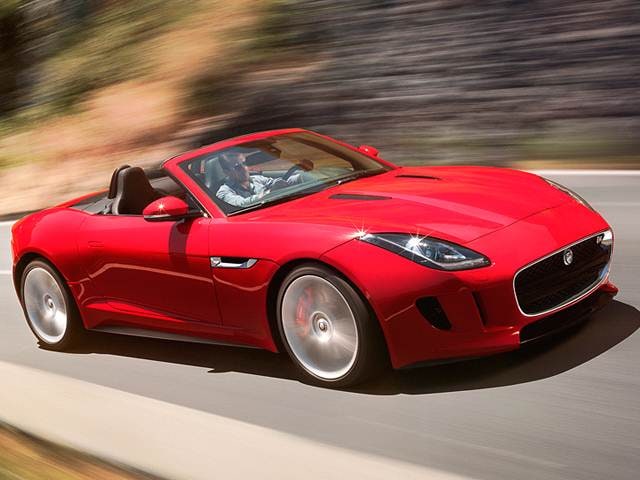 In many of the vehicles on this list, you'll find the destination is less important than the car itself. That is certainly true of the F-Type. Now available in a luscious coupe, there's something timeless and endearing about the old-school, canvas-topped convertible. The car is a joy with any of its three engines, but with the 495-horsepower supercharged V8 (550 horsepower in the coupe) the joy becomes sublime.
The Mercedes-Benz GLA is one of those vehicles about which you say to yourself, "I don't know exactly what this thing is, but I know that I like it." Part crossover, part sports sedan and part hot hatch, the GLA is not only a pure blast to drive (particularly in GLA45 AMG form), but also has one of the most involving interiors in contemporary cardom.
Whether you're transporting a head of state or a softball team to an out-of-town tournament, the 2015 Chevrolet Suburban will get the job done in heroic fashion. Not only will it accommodate up to nine passengers and their luggage, it will do so with unexpected comfort (magnetic ride control) and fuel economy (cylinder deactivation).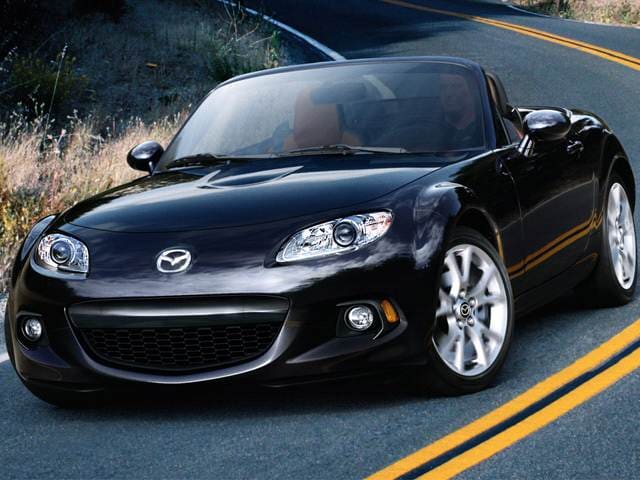 The first hint: pack light. The 2015 Mazda MX-5 Miata is not only the 25th anniversary edition of the car, it is also the last year of the current handsome body style. While available with a retractable hardtop, the Miata is best sampled with the top down, wind in your hair, a curvy two-lane under its tires and preferably a blue ocean or green sea to the right or left. In that instance the driver's seat is like a throne in heaven.

The Audi A5 certainly isn't the fastest car you can buy; it isn't the best-handling vehicle either although its handling is more than laudable. What sets the A5 apart as a great road trip car is the fact that it is a car you love to spend time in. From its understated good looks outside, to its perfect ergonomics inside, to the way its various engine choices respond to the throttle, you -- and perhaps a significant other -- will instantly develop a relationship with the A5.
Whether it is simply making hundreds of miles of Interstate disappear behind you effortlessly or going on the prowl for suspected perpetrators (of one type or another), the Chrysler 300 gets the job done in a distinctly American way. Its V8 engine whirs out velvety reams of power and torque, moving its bold shape through the atmosphere at tantalizing speeds. Happily, it looks like a cop car, too.
Okay, the 911 is the car most people think of when one hears the two-syllable word Porsche, but the mid-engine Cayman S is likely the sweetest handling vehicle on the planet. The Cayman S corners so effortlessly it seems to know what you're going to do before you do -- the perfect road trip partner.
Sometimes an epic road trip involves both a number of people and a lot of their stuff. For a trip like that the new-for-2015 Ford F-150 is the perfect vehicle. In SuperCrew form it can accommodate up to six in sumptuous comfort, while its giant and easily accessible pickup bed can swallow up huge amounts of tents, sleeping bags, fishing poles and other road trip paraphernalia.
Tesla Motors' electric wonder might not be the best choice for a long cross-country trip. Our nation's charging infrastructure has not kept up with Tesla's future vision. But for shorter trips that don't tax the Model S's 300 miles or so of range, the car is a revelation -- fast, smooth, comfortable and fun to drive in a whole new way.

Since the time Tod and Buz set forth in the first episode of the venerable TV series "Route 66" the Chevrolet Corvette has been many Americans' road trip fantasy vehicle of choice. These days it is better than ever -- faster than it ever was, a better handler than it ever was yet more comfortable and fuel efficient as well. Further, it is a one-car parade; it attracts that kind of attention.
Find a Top 10 List - New Car and Used Car