10 Best Luxury SUVs of 2015
Posted 3/27/2015 2:30 PM
Overview
Luxury SUVs aren't just about the badge on the grille. These are the cream of the crop in the sport/utility world, the models that offer the finest amenities and best performance out there. Here are our 10 favorites, the luxury SUVs that will take you everywhere you want to go, while surrounding you with the finest creature comforts.

Lincoln's stylish new small SUV marries turbocharged power, high-tech features and the automaker's familiar brand of luxury.

The soft and roomy RX is the SUV version of a comfortable Lexus sedan. A strong reputation for reliability and safety amplifies the luxury of peace of mind.

Long a favorite in the halls of the KBB.com editorial department, Audi's small SUV hits a sweet spot at the intersection of style, luxury, performance and efficiency.

Fully redesigned just last year, BMW's midsize SUV is one of the most fun-to-drive 3-row vehicles money can buy, and offers a full complement of the tech touches that are an increasingly important part of the luxury-car experience.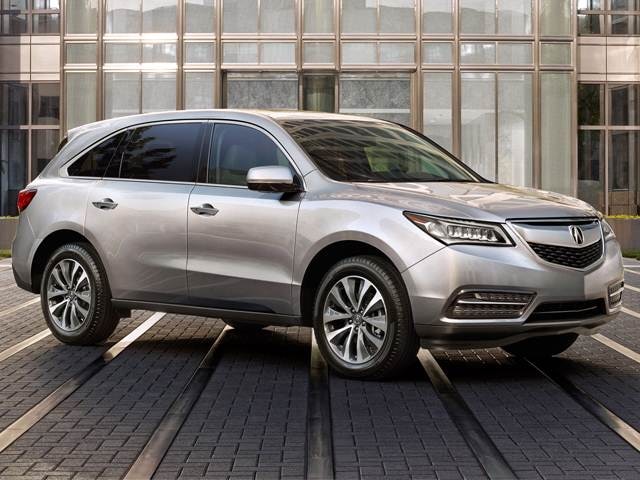 The overachieving MDX combines attractive pricing with excellent resale values, a comfortable ride with responsive driving dynamics, and manageable dimensions with 3-row versatility. And those are just some of the reasons we named it our Luxury SUV Best Buy of 2015.

All-new for 2016, Volvo's flagship SUV returns to the market with a stand-out new design, inside and out, air suspension, tablet-like interface and best-in-class safety features. Airy and elegant inside, the XC90's interior is reminiscent of a living room with modern, upscale furniture, and like no other SUV on the market.

The Cayenne is Porsche's 911 dressed as an SUV. It offers the best handling and agility you can find in a sport/utility, but it can also tow and off-road with the best of them. And the stunning interior blends sports-car attitude with fine materials and quality craftsmanship.

The Escalade takes on the world with attractive angular styling that stands out among the luxury crowd and announces without question it's a Cadillac. Newly redesigned for 2015, the Escalade has high-quality leather and wood throughout the cabin, a standard power-folding third row, and a tow rating of more than 8,000 pounds.

The GL-Class proves that utility and luxury aren't an either/or discussion. The S-Class of SUVs, this full-size, 7-passenger SUV offers stunning interior touches and massaging seats, but can also tow 7,500 pounds and easily traverse dirt and rocks. And if too much power is never enough, the GL is available in a high-output AMG version.

Sometimes the best example of stress-free luxury is knowing your vehicle can conquer any obstacle. That's the Range Rover in a nutshell. It offers fantastic off-road capability while enveloping passengers in a gorgeous, well-appointed cabin.

Find a Top 10 List - New Car and Used Car