10 Best Green Cars of 2015
Posted 4/15/2015 3:07 PM
Overview
Every year around Earth Day we ask the Kelley Blue Book supercomputer to compile a list of the most fuel-efficient new cars available, then we narrow that list to 10 standouts boasting the best combinations of efficiency, value and overall appeal. This year's list of the 10 Best Green Cars features an attractive array of alternatives, and a repeat winner holding down the top spot.

A legend in some circles and the only diesel-powered entry on this list, the Volkswagen Jetta TDI is a unique and compelling mix of affordability and European appeal.
City/highway/combined fuel economy: 31/46/36 mpg
NOTE: The Jetta TDI is among the diesel-powered vehicles affected by a September 2015 emissions-related EPA announcement. Be sure to get up to speed with the latest developments before buying this vehicle.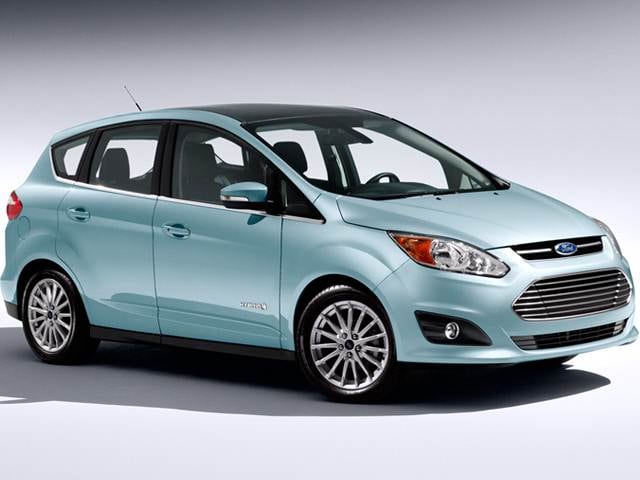 Available in hybrid and plug-in hybrid (C-Max Energi) variants, Ford's only dedicated gas-electric model combines standout styling, useful versatility and surprisingly eager driving dynamics. A bigger battery gives the C-Max Energi an all-electric range of 21 miles.

C-Max Hybrid
City/highway/combined fuel economy: 42/37/40 mpg

C-Max Energi Plug-In Hybrid
First 19 miles: 88 mpge combined
Next 531 miles: 38 mpg combined

mpge = miles per gallon equivalent

The Toyota Camry has been significantly updated for 2015 with new sheetmetal, an upgraded interior and crisper driving response. The hybrid model benefits from all those improvements while maintaining outstanding fuel economy.

City/highway/combined fuel economy: 43/39/41 mpg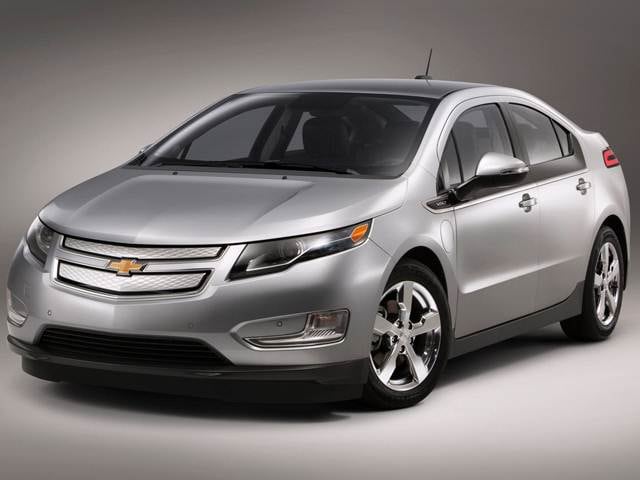 While most other plug-in hybrids deliver between 10 and 20 miles of all-electric range before switching over to gas-powered propulsion, the Chevy Volt remains unique in delivering 38 miles of range on electricity alone. Shopping note: The Volt will be completely redesigned for the 2016 model year.

First 38 miles: 98 mpge combined
Next 342 miles: 37 mpg combined

Tesla's critically acclaimed electric car is so appealing because it's so well-rounded. Not only does it offer the longest range of any all-electric, it also sprints to 60 mph faster than many legendary performance cars while out-coddling some traditional luxury sedans.

City/highway/combined efficiency: 94/97/95 mpge
Range: 208+ miles

The Honda Accord Hybrid is even more of a pleasure to drive than the famously satisfying all-gas models. The electric motor provides effortless acceleration from a stop, while braking feel and powertrain refinement are among the best we've experienced in a hybrid.

City/highway/combined fuel economy: 50/45/47 mpg

In addition to the bread-and-butter Prius, which remains the best-selling hybrid in the country by far, the Prius family has grown over the years to include the $20,000 Prius C, the roomy and flexible Prius V and the Prius Plug-In, which offers 11 miles of all-electric range by way of a bigger battery.

City/highway/combined fuel economy:
Prius: 51/48/50 mpg
Prius C: 53/46/50 mpg
Prius V: 44/40/42 mpg

Prius Plug-In:
First 11 miles: 95 mpge combined
Next 529 miles: 50 mpg combined

Although defined by its uniquely styled exterior and all-electric powertrain, the Leaf also qualifies as perfectly practical transportation with a straightforward interior and seating for five. It's a formula that's earned Leaf the title of world's best-selling electric car.

City/highway/combined efficiency: 126 / 101 / 114 mpge
Range: 84 miles

The Golf lineup has been completely redesigned for 2015, and for the first time it includes an all-electric model. The Volkswagen e-Golf marries electric efficiency with European driving dynamics and interior refinement, as well as hatchback versatility. A DC Fast Charging feature lets you charge the battery to 80 percent in about 30 minutes.

City/highway/combined efficiency: 126 / 105 / 116 mpge
Range: 83 miles

Topping this list for the second year in a row is an electric car that can sprint to 60 mph in just over 7 seconds, and is made in a factory powered entirely by four wind turbines. And if 81 miles of electric range doesn't work for you, the i3 can be had with a small gas generator that lets you go as far as there are gas stations.

City/highway/combined efficiency: 137 / 111 / 124 mpge
Range: 81 miles

Find a Top 10 List - New Car and Used Car