Toyota C-HR Concept teased for Paris
by
Bob Nagy
|
September 15, 2014 12:26 PM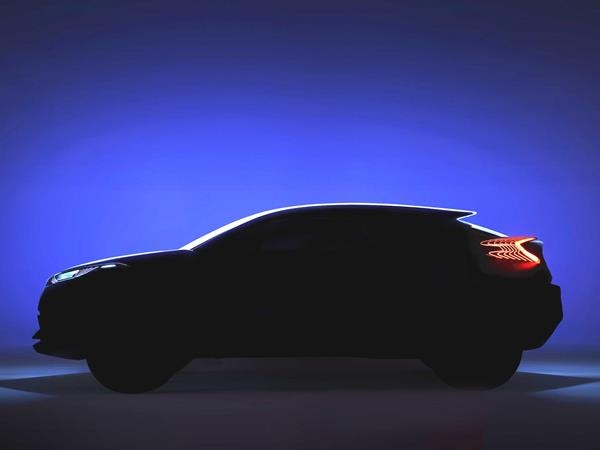 Offering what it calls an "innovative vision for a compact crossover," Toyota will unveil the C-HR Concept next month at the Paris Auto Show. Slightly smaller than its current RAV4, the automaker says this latest would-be player in a super-hot market segment introduces "a powerful new design language" that will be paired with some type of undisclosed hybrid setup to create a vehicle that offers a more aggressive sense of dynamic style along with "an engaging driving experience." Prototypes have already been spied testing in Europe, and it's believed a production version of the Toyota C-HR could be on the road within two years.
Also: The Class of 2015 -- New Vehicles Ready to Roll
In addition to the C-HR Concept, Europeans will get their first look at the finalized exterior design of the still-unnamed Toyota Fuel Cell Sedan. Like its U.S. sibling, Toyota's hydrogen powered zero-emissions 4-door also is scheduled to hit showrooms there sometime in 2015. We're hoping the Paris outing also will include a long-overdue first look at its passenger compartment - not to mention revealing what this futuristic compact will be called when it does go on sale.
More Concept Vehicles...
A version of Kia's hot GT4 Stinger Concept could be headed to production
The Mini John Works Cooper Concept previews an ultimate "new-gen" hardtop
Nissan's Sport Sedan Concept is a precursor of the next-gen Maxima