Fuel Economy Stars: A Car Buying Guide
by
KBB.com Editors
|
July 7, 2014 7:33 AM
It used to be that great fuel economy came with compromise. High-mileage cars were out there, but their extra efficiency often meant quirky looks and a small, weak engine. Thankfully those days are long gone. Today's buyers have a bounty of choices when it comes to finding a fuel-efficient car. In addition to hybrid gasoline/electric powertrains now available in a variety of popular models, eye-popping mileage and stellar efficiency can be had from cars that run on pure electricity, diesel fuel and even compressed natural gas (CNG).
In addition to enabling you to travel farther for your dollar, high-efficiency cars create fewer (or no) harmful tailpipe emissions, and some allow solo access to carpool lanes. They also may need less maintenance. An electric vehicle (EV), for example, never requires an oil change. Whatever your rationale for seeking a high-efficiency car, there's likely a style and model that suits your needs at a price that won't break the bank.
If you're looking for a fuel-efficient car for $36,000 or less, consider this your starting point. We've grouped by price points some of the best fuel economy cars available. Click any of the cars below to see our full review, the Kelley Blue Book Fair Purchase Price, 5-Year Cost To Own, specifications sheet and more. Your guide to getting the most green for your green begins here.
Under $20,000
Some of the least-expensive cars boast some of the most-impressive fuel economy. For example, Toyota's Prius C -- the baby among the automaker's family of hybrids -- is rated up to 53 mpg and has a starting price of under $20,000. But it's not just hybrids that dominate this list. Gasoline engines are becoming more economical by the day. Thanks to advances in fuel delivery, operating efficiency and turbocharging, today's gasoline engines do more with less. That enables compact vehicles such as the stylish Mazda3 and the popular Toyota Corolla to achieve fuel economy over 40 mpg. Here are mileage overachievers that come in under budget, ranked by price and followed by their EPA-rated city/highway/combined mpg. For electric vehicles, we've included their maximum range per charge and mpg equivalent (mpge).
10 Best Green Cars
Each year brings new and more efficient vehicles. Here are our picks for the 10 Best Green Cars of 2014.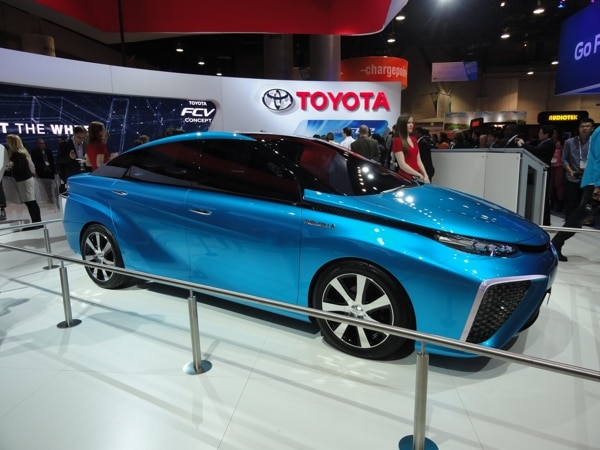 Also: Toyota unveils FCV concept hydrogen fuel cell vehicle
High on Hydrogen
In addition to electricity, natural gas and diesel, there's another fuel source that aims to make in-roads. See how hydrogen-powered cars are moving closer to reality.
$20,000-26,000
Stepping up a rung on the price ladder opens the door to a wider variety of efficient powertrains. In addition to high-mileage gasoline versions of cars like the Honda Civic and Chevy Cruze, spending between $20,000 and $26,000 brings the option of ultra-efficient diesel cars like the Volkswagen Jetta and even a couple of entry-level electric vehicles from Smart and Mitsubishi.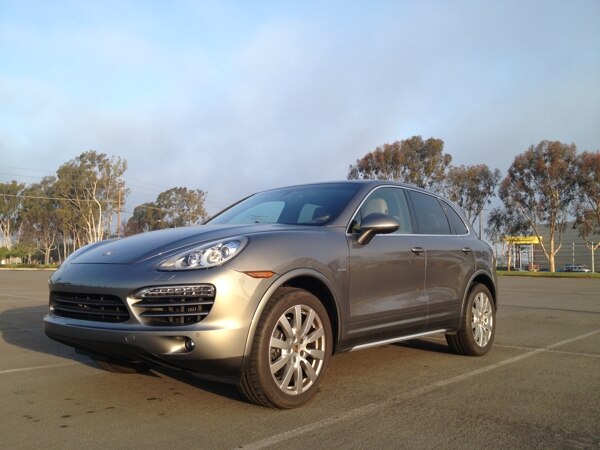 Diesel Diversifies
Today's diesel vehicles are nothing like the stinky, sputtering oil-burners of the past. In addition to living up to their "clean-diesel" nomenclature, modern versions offer tremendous torque and eye-popping fuel economy. Moreover, they are powering everything from vehicles like the BMW 3 Series, to the Ram 1500 half-ton truck and Porsche Cayenne Diesel luxury SUV.
10 Most Fuel-Efficient SUVs
Sport-utility vehicles and crossover SUVs are replacing the traditional sedan as the hauler of choice for many families. With their rise in popularity, SUVs have become more comfortable, easier to drive, and more fuel efficient. Here are 10 that go the extra mile.
$26,000-$30,000
Here we come to the meat of the market among mainstream high-efficiency cars. At this narrow price span you'll find a bevy of midsize sedan hybrids, including the excellent new Honda Accord Hybrid, and even the Acura ILX hybrid premium sedan. Beyond hybrids, spending between $26,000 and $30,000 grants access to the Nissan Leaf electric vehicle and the natural gas Honda Civic, itself an alternative among alt-fuel vehicles.
See which cars achieve 40 MPG
Hitting the big 4-0 when it came to miles per gallon used to be a rare feat. It's still laudable, but much more commonplace. In fact, we've compiled a list of 30 new cars that hit the mark. See the 40 MPG Cars of 2014.
10 Most Fuel-Efficient Sedans
Family sedans have always been practical. Now they are also more fuel-efficient than ever. See the most fuel-efficient sedans.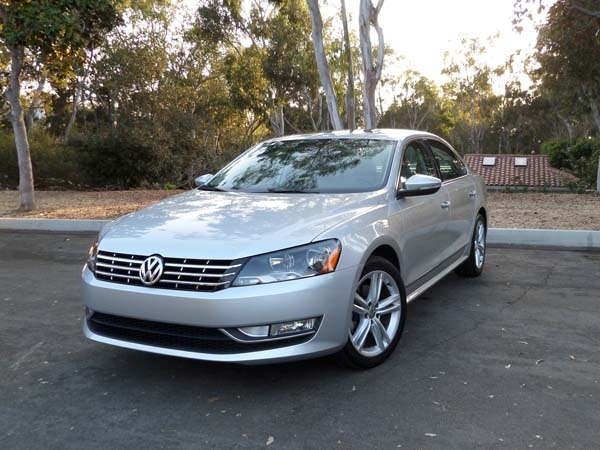 Our Experiences with a Mileage Miser
We've been living with -- and mostly loving -- a 2012 VW Passat TDI diesel midsize sedan for two years and over 45,000 miles now. See our thoughts on a car that routinely earns well over 40 mpg.
$30,000-$36,000
If your new-car budget reaches the $36,000 mark, it opens the door to more comfort, style and utility to go with high fuel economy. The Chevy Volt is the benchmark for extended-range electric vehicles, in which a gasoline engine recharges the batteries when the juice runs out, while the top-line version of the Mazda6 sedan uses the i-Eloop system to recapture otherwise wasted energy from the brakes. There's also the Nissan Pathfinder Hybrid, the only 3-row SUV on this list. Its starting price is just above our $36K bogey, but like the comfortable Toyota Avalon Hybrid, its Fair Purchase Price comes in below that target.