Waymo Shows Its Chrysler Pacifica Hybrid
by
Bob Nagy
|
December 20, 2016 9:55 AM
Mere days after Google announced it was establishing Waymo as its dedicated autonomous vehicle operation, the wraps came off of the specially prepared fleet of 100 Chrysler Pacifica Hybrids it would use in the next phase of its on-road testing. In revealing these purpose-built Pacificas, which were co-developed with FCA, Waymo CEO John Krafcik stated the vehicles are fitted with all of the firm's latest self-driving equipment, including its most advanced array of sensors and an all-new computer.
"Over the last six months, the joint program team has been working to design and engineer the modifications to the Chrysler Pacifica Hybrid that would allow us to integrate our new fully self-driving systems," Krafick noted. "Using several of our early prototype minivans, we've already run a gamut of tests, including over 200 hours of extreme-weather testing. Before beginning production in October, we'd put these vehicles through their paces at our own test track in California, and FCA's Chelsea Proving Grounds in Chelsea, Michigan, and their Arizona Proving Grounds in Yucca, Arizona. We're looking forward to having these new vehicles on public roads in 2017."
Also: Kelley Blue Book Best Buy Awards of 2017
"The race for the autonomous car is reaching a fever pitch, with nearly every big player making a major announcement in the past week," observed Autotrader and Kelley Blue Book Executive Publisher Karl Brauer. "Waymo, Google's newly-minted self-driving division, will use these vans to serve real-world customers in real-world situations. This puts the tech giant back on the lead lap of the industry's massive effort to transform personal transportation." 
More Autonomous Driving News…
FCA Design Chief Ralph Gilles: Autonomous challenges ahead
GM to build and street-test autonomous Chevy Bolt EVs
What's a fair price to pay for this vehicle?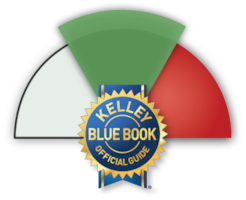 What's a fair price to pay for this vehicle?
We'll show you.
Find this Vehicle Near You
Chrysler
dealers with this vehicle in stock
Chrysler Pacifica
vehicles for sale within 75 miles