Volvo XC60 Plug-in Hybrid Concept - 2012 Detroit Auto Show
by
KBB.com Editors
|
January 6, 2012 8:20 AM
Offering an early look at super-efficient technology we can expect to see in one or more of its U.S. models by mid decade, the Volvo XC60 Plug-in Hybrid Concept makes its debut in Detroit. While using the same advanced electric elements found in the Volvo V60 Plug-in Hybrid wagon that arrives in European showrooms next fall, this SUV-based alternative swaps that vehicle's 2.4-liter five-cylinder turbodiesel engine for a turbocharged 2.0-liter four-cylinder gasoline-fired alternative in deference to the preferences of American as well as Chinese and Russian consumers.
More from Detroit 2012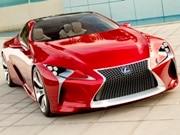 See the future as it looks from the 2012 Detroit Auto Show
More new cars
A member of the new family of Volvo Environmental Architecture (VEA) modular engines, the turbocharged four in the XC60 Plug-in Hybrid Concept makes a V6-like 280 horsepower and 280 lb-ft of torque but delivers even better fuel economy than the firm's current four-cylinder engines. It also features an Integrated Starter motor and Generator (ISG) unit connected to the crankshaft which is capable of delivering an extra 34 kW (45 hp) during acceleration and recharges the battery during braking.
The gasoline engine drives the vehicle's front wheels via a new eight-speed automatic transmission while the rear wheels draw their motive force from a compact electric motor that adds an extra 70 horses and 148 lb-ft of twist and is energized by a 12kWh lithium-ion battery pack mounted beneath the load floor in the cargo bay. The two sources are connected via an electric all-wheel-drive setup that can be engaged at the touch of a button and balances output to each axle as conditions dictate. Volvo says the battery pack can be recharged in 7.5 hours using a standard 110-120V outlet or 3.5 hours on a 220-240V line.
The Volvo XC60 Plug-in Hybrid Concept is capable of operating in three different driver-selectable modes. Choosing "Pure" keeps this eco-centric SUV running on electric power as much as possible, which includes up to 35 miles of EV-only range. The "hybrid" mode is the default setting for startups, and it will net the XC60 Plug-in Hybrid Concept a combined 50 mpg economy rating and give it a 600-mile total range while offering "maximum driving pleasure with minimum environmental impact." Punching the "Power" button maxes out the gas/electric pairing and will let the XC60 Plug-in Hybrid sprint from 0-60 mph in just 5.8 seconds.
"This world-class gasoline plug-in hybrid technology, featuring a state-of-the-art four-cylinder engine from our upcoming Volvo Environmental Architecture engine family, will reach our American showrooms in a couple of years," says Stefan Jacoby, President and CEO of Volvo Car Corporation. "However, it is too early to say which model will be the first to feature this solution."
2012
Detroit Auto Show
See something new from the big show
Coming cars
10 Cool Cars Under $18k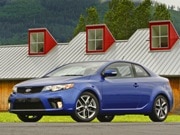 Go cheap, stay cool with our 10 Coolest Cars Under $18,000
Coolest cars
10 Used Cars Under $8k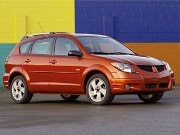 Our 10 Best Used Cars Under $8,000 may be the 10 smartest buys out there
Best used cars